Criminal Capture Stories For The Media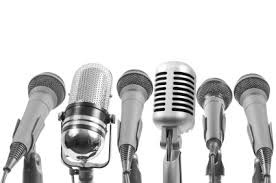 Sonitrol Western Canada's Press Centre and Media Resources is a public relations resource for media and journalists to leverage our commercial security resources.
We will support you in developing powerful content, quotes, charts, images, and live criminal capture videos and audio, for your audience.
Our PR team provides expertise, as well unbiased, third-party opinions supported by our industry consultants.
Media / Press Information about Sonitrol Western Canada:
Company Overview
Sonitrol is one of the largest commercial security companies in North America, serving more than 180 cities with state-of-the-art electronic security solutions and trained professional monitors.
We have over 50 years experience and the best apprehension record in the business.
Our job is to keep our customers and their businesses safe - and to make the job easier for the responding authorities. We work to help police increase criminal apprehensions through the use of audio and video verification technologies.
This ability is increasingly important as communities adopt Verified Response policies. We fully support the implementation of verified-only police response. Our very low 3% false alarm rate and police partnership is why police hurry up to our alarms.
Facts About Sonitrol Western Canada:
The best apprehension rate in the industry (over 175,000 apprehensions to date and counting!).
The fewest dispatches for false alarms (Less than 3% vs. a 98% false alarm rate from the rest of the alarm industry).
Integrated multiple security system components to make it easy for you to add to and customize your commercial security alarm system as you grow.
With our early detection, verification and 100% coverage, we make it easy for you to protect your facility.

Technologically superior security solutions for fire, video, access and intrusion.

Our experienced, professionally trained monitors help protect your investment by quickly dispatching local authorities when they are needed.

We've been in business for over 40 years with thousands of satisfied customers.
We have a program specifically tailored to meet the unique needs of your industry.
We offers strong local support, regionalized management teams (Vancouver, Edmonton and Calgary), and deep security knowledge and resources to get the job done right.
We are the third largest commercial security provider in North America - the verified leader in electronic security.
We provide our customers with leading edge technology and quality service backed by our unique Guarantee and "Commitment to Service". It's something unverified conventional alarm companies simply cannot guarantee!
Head Office Contact Information:
30-3033 King George Blvd.
Surrey, BC V4P 1B8
Tel: 604.542.5330
Fax: 604.542.5335
Toll Free: 1.866.766.4876
Email: info@sonitrolbc.com
Media Manager,
Tel: 778.772.3208
Email: info@sonitrolbc.com

Website: www.sonitrolwesterncanada.com
Facebook: https://www.facebook.com/pages/Sonitrol-Western-Canada
Twitter: @SonitrolWestCan
LinkedIn: http://www.linkedin.com/company/sonitrol-western-canada-inc-
Google+: https://plus.google.com/b/107416261063251609028/dashboard/overview

YouTube: http://www.youtube.com/user/sonitrolcanada
Sonitrol Western Canada Media Resources: Photo's, Logo's and More are available by request - Please contact info@sonitrolbc.com for any assistance.
Sonitrol Western Canada Media Coverage:
Sonitrol operates in over 150 offices across North America.
Sonitrol Western Canada Inc. serves clients in the provinces of British Columbia BC, Alberta, Saskatchewan andManitoba, supporting the cities of Victoria, Vancouver, Edmonton, Calgary, Saskatoon, Regina, Winnipeg, Surrey,Burnaby, Richmond, Abbotsford, Coquitlam, Saanich, Langley, Delta, Strathcona County, Kelowna, Red Deer,Kamloops, North Vancouver, Nanaimo, Lethbridge, Chilliwack, Maple Ridge, Prince George, New Westminster,Wood Buffalo, St. Albert, Fort McMurray, Medicine Hat, Port Coquitlam, Grande Prairie, Lower Mainland, Northern Alberta, Southern Alberta, and all communities between.