Sonitrol Helps Fight Shrinkage On Multiple Fronts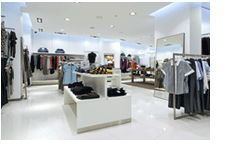 In a competitive industry like retail, every dollar counts. And you know what you're up against. Numerous industry studies show that shoplifting and employee theft losses are huge.

Those shrinkage losses don't include other threats to your bottom line: losses from robbery or burglary, fire or vandalism, or fraudulent injury claims, to name a few.


A sound choice for retailers

Sonitrol is a leader in modular, scalable security solutions that minimize shrinkage and drive a solid return on investment. Our state-of-the art technology includes verified audio intrusion detection, verified digital video surveillance, access control and fire detection. Our alarm systems can also be integrated with HVAC and other building systems. And our technology is all backed-up by a team of highly trained professionals at a Sonitrol Central Monitoring Station.
Sonitrol Western Canada has special retail security solutions for the following types of retail businesses:
Big Box Stores
Luxury Goods Retailers
Art / Coin / Stamp / Jewellery Stores
Small Business Retailers
Whether you're an independent retailer or a regional or national chain, Sonitrol is uniquely positioned to meet your needs. We are the third largest commercial security company in North America — and the verified leader in electronic security. We offer national resources, as well as strong local support, knowledge and resources to get the job done right.


Why Is Sonitrol Security Best For Retail
Our Sonitrol Retail Security System, doesn't just monitor employee activity or record break-ins and theft, we will also immediately alert the police that there are intruders!
Our unique SonaVision verified video solution, monitors the interior of the retail store and is activated by highly sensitive motion and heat controls to detect thieves and vandals.
We can give video access for your own supervision (WCB compliant), so you can record shipments and deliveries and watch job progress and day-to-day work.
Joe Wilson explains how Sonitrol Security Alarms protects Retail Jewelry Stores