Government Buildings That Are Open To The Public And Secure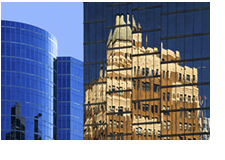 Sonitrol has the right solutions to meet your requirements when it comes to protecting and securing your assets, employees, and buildings as well as the public.
Sonitrol Western Canada has special security solutions for all kinds of government facilities, buildings and offices such as:
Government Legislatures and Town Halls
Government Offices and Buildings
Public Housing, Community Centres, Libraries and Public Buildings
Government Infrastructure and Utilities
Large Government Compounds and Storage Areas
Both indoors and outside, Sonitrol can monitor movement with verified video CCTV, deterring theft, destruction of equipment, and property damage, as well as making vandalism a thing of the past.

By controlling door access, Sonitrol limits liability and ensures the safety of visitor sand employees.

Activation of alarm transmits live audio to Sonitrol's Central Station providing real-time information to responding authorities.


Why Is Sonitrol the Best Security Solution For Government Building and Office Security?
Our Sonitrol Government Security Solution, doesn't just record break-ins and theft, we also immediately alert the police and they will respond to catch the intruders!
Our unique SonaVision verified video solution, monitors the perimeter and interior of government buildings and is activated by highly sensitive motion and heat controls to detect thieves and vandals.
Our verified Government security solution is better than having expensive guards, who can sleep through the night or even leave the site, so we have developed programmable video guard tours.
We can give video access for your own supervision (WCB compliant), so you can record and watch entrances and exits, and day-to-day activities.
Joe Wilson explains how Sonitrol protects Office Buildings