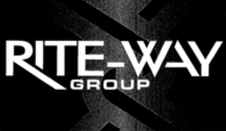 Dear Mike,
I am writing to thank the Abbotsford Police Department and your central station monitoring staff for their outstanding teamwork in apprehending the thief who broke into our yard just before midnight last night. Your Sonavision Live Monitored Video detected this thief immediately as he entered our yard and stayed on the line with the 911 operators and Abbotsford Police while the attending officers were on their way to our site. This thief was apprehended without incident and without any loss of product!
As a background, we installed your Sonavision Live Monitored Video system back in 2009 after having countless issues with B&E's ... None of the old methods of security patrols or guard dogs did anything to stem the flood of problems we were having. Since installing Sonitrol, the criminal element has been virtually invisible on our site ... and when they arrived last night, the system worked perfectly; the Abbotsford Police responded immediately because they knew the breach was real; and there is one less criminal on the streets today. Very satisfying!
Again, please pass a huge thank you along to the Abbotsford Police, the 911 operators and the Sonitrol central station monitoring staff for their outstanding work!
Sincerely,
Ray Vreeman
Owner
Rite-Way Fencing (1999) Inc.
To read the original Thank You letter from Rite-Way Fencing, please click here.