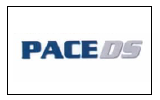 Dear Mike:

I am writing to thank the Edmonton Police Department and your central station monitoring staff for their outstanding teamwork and coordination in tracking and capturing two suspects in our compound overnight.

Your monitoring staff detected these thieves immediately as they entered our compound and stayed on the line with the 911 operators as the responding officers were on the way. Within minutes, multiple units had responded along with a Police helicopter overhead - resulting in this capture!

Please pass a huge and sincere Thank You to the Edmonton Police Department, the 911 operators and the Sonitrol central staion monitoring staff for their great work!

Sincerely,

Bob Niedzielski, President
Pace Dewatering Systems (Canada) Ltd.