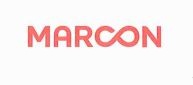 Please pass our sincere Thank You to the Langley RCMP for their terrific response to our attempted B&E just before midnight last night! your VERIFIED Sonitrol Audio Intrusion System detected thieves immediately as they were attempting to gain entry to our Development Boardroom from the adjacent roof. Yo dispatched the Langley RCMP and they responded with amazing force - patrol cars, a K-9 Team and a helicopter were all on the way!
The thieves must have heard the RCMP coming and ran away... without ever even gaining entry into our building. We are very pleased to be using security technology that truly protects our assets , and where 911 operators and the Police know what is going on so they can get to real events in a hurry.
We appreciate the follow up visit by an officer afterwards to review our case file.
A sincere Thank You again to the 911 operators, your Sonitrol monitoring staff and the Langley RCMP for their outstanding work.
Best wishes,
Maro Paolella
President
Marco Construction Ltd.