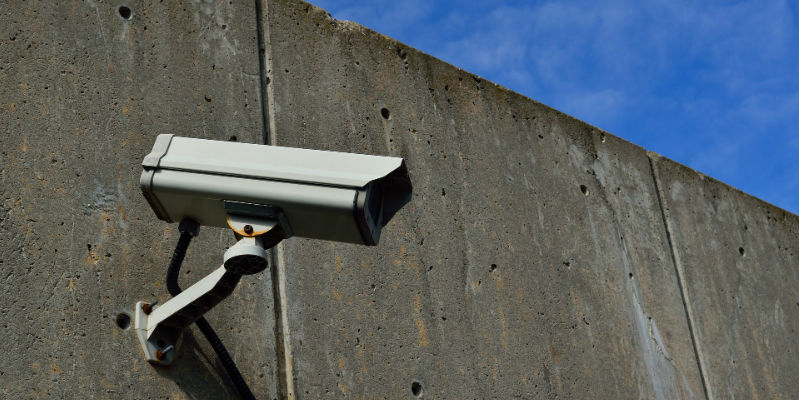 If you have ever had a false alarm, you know the personal stress it has caused you – needlessly worrying about the safety of your property, the inconvenience of having to sort out the problem, and the frustration of the time spent dealing with an issue that actually wasn't even an issue at all.
If a false alarm results in a call to the police or other emergency services, it isn't just the time and money of the emergency services that will be wasted - it could also now result in a fine for your business.
In 2017, RCMP responded to nearly 15,500 false alarm calls in Alberta alone. These false alarms amounted to almost 8,000 man hours, not to mention thousands of dollars and wasted materials and resources, which could have been used to respond to genuine emergencies.
This can be easily avoided, especially when considering that some of the most common reasons a false alarm is triggered is down to human error, improper installation and faulty equipment.
Police forces are clamping down on false alarms
To help offset the cost of responding to false alarms, municipalities across Canada have begun implementing programs and imposing fines to help eliminate the number of false alarms they go to. These programs vary from city to city but can quickly add up, especially with repeat cases or false alarms that take longer to investigate.
In Calgary the cost of a false alarm, charged by the Calgary Police Service, is based on the number of offences and can cost up to $675. If it is a false fire alarm, you can pay up to $1,500.
In Red Deer, the cost of a false alarm depends on the type of service and amount of time spent responding to the situation ranging from $0 to $615 an hour.
In other cities such as Vancouver, business owners (and homeowners) must have a valid alarm permit, which costs between $29.25 and $58.50 a year. If your place of business has three or more false alarms a year, your permit will be suspended.
If this happens, alarm companies cannot service your location and police will no longer attend the premise until you have had a proper inspection, filed the required paperwork and pay a reinstatement fee ranging from $125 - $250 for the first reinstatement and doubling for subsequent reinstatements.
In some situations, as is the case with the Alberta RCMP in response to the high rate of false alarms, alarms will have to be verified before police respond and they will not respond to alarms that are only triggered once.
That is why, to protect your business, save your money and ensure emergency resources are used effectively, you need to consider a verified security solution.
The importance of a verified security solution
At Sonitrol Western Canada, we verify every alarm through audio and video surveillance before sending a call to emergency services. If it is a false alarm, we simply reset the system without bothering you or the authorities. If a crime is in progress, our operators will send for the police, without alerting the criminal, and relay everything that is happening to the authorities, assisting with the apprehension of the criminal.
Because of this ability to verify alarms, Sonitrol has the highest apprehension rate (over 175,000 apprehensions and counting) and the lowest false alarm rate (less than 3%) in the industry.
Due to our verified alarms, low false alarm rate and brand reputation, you can feel confident that police will respond quickly. In fact, our average response time is just 3.5 minutes.
Without verification of the alarm, it can take police upwards of 45 minutes to respond or, in some instances, they will not respond at all - as is the case with a Vancouver business with a suspended security permit.
We strongly advocate the elimination of false alarms as it's beneficial to the security system's user, and it better protects the entire community by allowing law enforcement and fire services across Western Canada to use their resources as efficiently as possible.
To learn more about our verified security solutions, contact us today or request a free security audit.