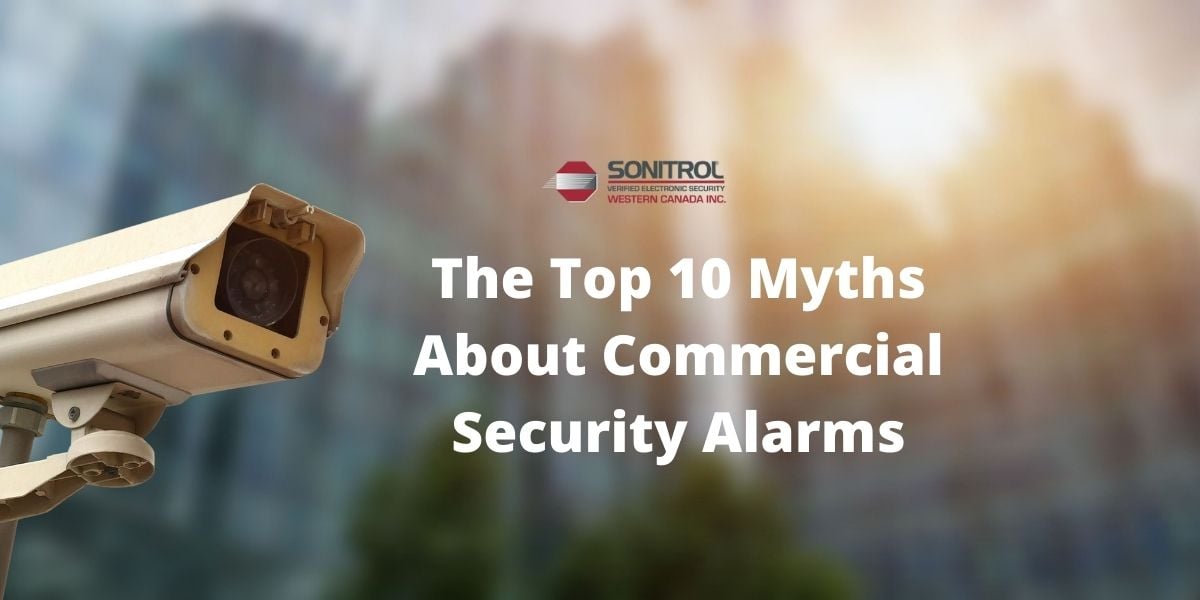 With crime on the rise in both British Columbia and Alberta, you're probably wondering how you can better secure and protect your Western Canada-based business?
Whether you are opening a brand-new business, moving locations or simply looking to enhance your existing security alarms, protecting your business is vital. There's no doubt about it, falling victim to a crime can be completely crippling for some businesses.
Implementing the right security system can significantly lower the risk of your business being impacted by crime. Yet so many organizations simply don't know what to look for when choosing a commercial alarm and security company.
In this blog, we take a look at the top 10 myths about commercial security alarms, so you know exactly what to look out for when making your decision.