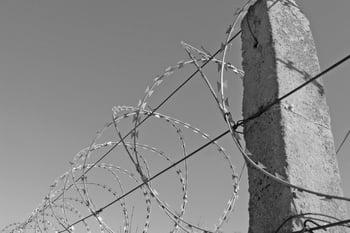 Governments of all levels take security risk seriously.
And while governments are focused on tightening and improving security, countless government buildings have less than adequate security systems. It's not uncommon for offices, for example, to have outdated access control, and surveillance that is not up to the task.
Public sector facilities, like commercial buildings, need a comprehensive security system that takes into account access control, security procedures, panic alarms, CCTV surveillance, perimeter control, intrusion detection, and more.
Employees need a secure environment to work in, private and confidential files need to be secure, and expensive assets need to be protected from theft and even vandalism.
At Sonitrol, we have the best solutions to meet your unique requirements when it comes to protecting and securing your assets, employees, the public and your buildings.
Sonitrol Western Canada has special security solutions for all kinds of government facilities, buildings and offices such as:

Town or City Halls

Government Legislatures

Government Buildings and Offices

Public Housing, Community Centres, Libraries and Public Buildings

Government Infrastructure and Utilities

Large Government Storage Areas and Compounds
Sonitrol can help your government location protect both the exterior and the interior with our industry leading government security solutions; we are able to monitor movement with verified video CCTV which deters destruction of equipment, breaking and entering and theft, as well as eliminating the threat of vandalism.
We highly recommend government buildings use our managed access control systems, which are a form of keyless entry allowing you to control exactly who has access to certain areas and locations and also at what time.
When you use our verified technology you entirely eliminate false alarms, as we are able to determine the legitimacy of every potential situation from our 24/7/365 monitoring locations. Because of our verified alarms, police response rate is industry leading (our average response is 3.5 minutes) and with over 175,000 apprehensions and growing, the proof our systems work is in the figures.
Integrated Security Solutions For Government Buildings

We're proud to serve Federal, Provincial and Municipal Governments across Western Canada. Our sales, installation, service, and dependability all combine to provide you with the best long term security solutions available.

We have provided security solutions for Government buildings for more than 50 years
We have a program specifically tailored to meet the unique needs of the government, all all levels, and at all kinds of facilities.
We implement technology and services that are not available anywhere else, built around our proprietary verified audio and video detection process and backed by a team of installation, service and monitoring professionals
Sonitrol Western Canada offers strong local support, regionalized management teams (Vancouver, Edmonton and Calgary), knowledge and resources to get the job done right.
Sonitrol is the third largest commercial security provider in North America — and the verified leader in electronic security.