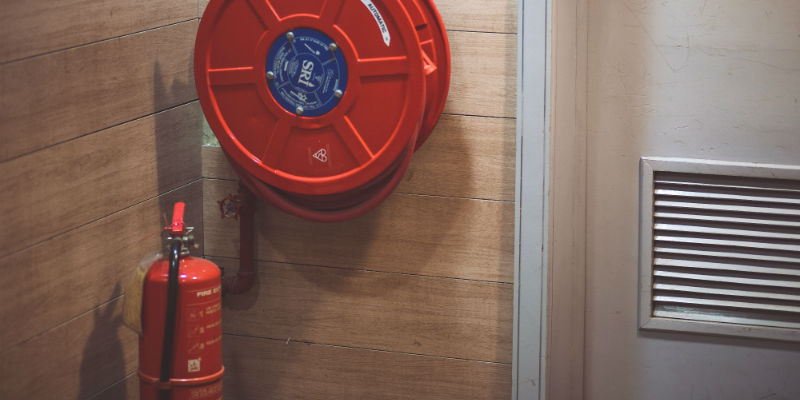 A large portion of Western Canada is currently under threat from a vast number of wildfires, with a thick blanket of smoke covering the air as far east as Saskatchewan and even Winnipeg, Manitoba.
There are more than 540 active fires in British Columbia (BC) alone, and the wildfire season has already burned over 6,000 square kilometres of land - making it already the third worst wildfire season on record in the province.
Planes have been cancelled and delayed, and the air quality within the province is said to be currently among the worst in the world.
Business owners in Western Canada are understandably concerned. A fire can cause extreme damage to a business, and in the case of British Columbia's wildfires it's often the case that these fires can't be controlled.
However, many fires can be controlled, and early detection and verification are the absolute key when it comes to limiting loss due to fire - thankfully, both of these are Sonitrol Western Canada specialities.
How do I protect my business from a fire?
Fires spread fast, therefore the key to the prevention of loss by fire is speed and verification. Sontirol Western Canada's Fire Detection System, combined with our 24-hour monitoring by experienced operators at our central monitoring centre, gives your business the fast response to fire you need.
Operators working within our central monitoring centre will monitor smoke and heat detectors, sprinkler monitoring devices, and pull stations, and verify any alarms that detect fire.
Once verified, our operators in our monitoring centre will ensure firefighters are dispatched promptly and that the fire is addressed and resolved as quickly as possible.
Sonitrol's extensive fire protection solutions include:
Smoke and heating monitoring.
Water flow and sprinkler monitoring.
Temperature monitoring for sensitive areas such as freezers.
Elevator recalls and elevator monitoring.
Voice evacuation system.
Duct Detection.
Don't cheap out when it comes to fire protection for your business. Business fires can result in lost revenue, business closures and damaged property or assets.
Check regulations within your industry
It's vital for your insurance coverage that you have fire protection, and it is a violation of fire code to eliminate fire monitoring without fire department approval. It's a good idea to double-check with your local authority or fire department to see which regulations apply for your specific building or business.
All of our fire panels at Sonitrol are UL/ULC listed and NFPA and ADA approved, and we work closely with local fire departments on plans, permits and inspections to ensure your system meets local code requirements.
Here are some further tips to help protect your business and employees from a fire:
Know who to contact:

The local fire department should be your first point of contact once a fire has been confirmed. Once a fire is verified by Sonitrol, we will contact the fire department and fire fighters will be dispatched immediately.

Create an evacuation plan:

Create an evacuation plan with evacuation points and routes carefully planned out. Employees should be up to date with mock fire drills.

Put up signs:

Exits should have signs above the door, clearly showing the evacuation route.

Have proper fire extinguishers: Keep fire extinguishers in every area of your workplace. Make sure employees know where to find these in the case of a fire breaking out.

Check your circuits:

Electrical cords, appliances and overloaded circuits are one of the top hazards that could lead to a workplace fire. Make sure you regularly check cords for damage, turn off appliances when you leave the office and make sure you are not overloading circuits.
Sonitrol Western Canada has extensive experience with the installation and maintenance of fire protection systems for businesses across Western Canada. Whether you need an ongoing service of an existing fire system, or you are expanding, upgrading or building a new business, Sonitrol Western Canada will meet all your fire protection needs.
Need help creating a truly effective plan for fire protection? Contact Sonitrol Western Canada today.