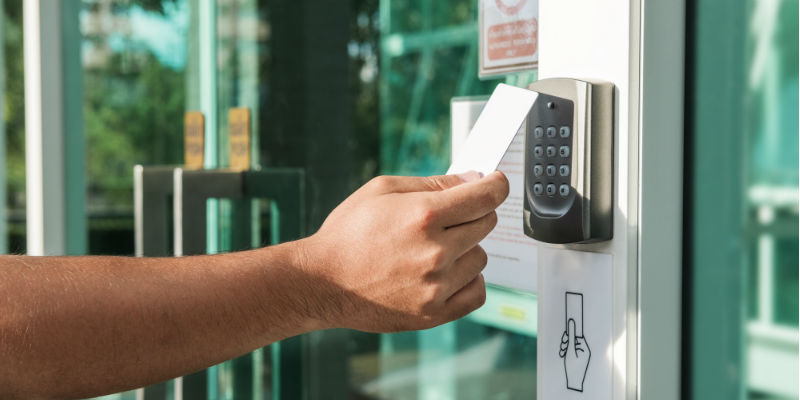 Managed access control systems (also called keyless entry) can be a valuable way to keep business assets safe and protect your employees from crime, but only when they are used to their potential.
Unfortunately, many companies do not maximize the effectiveness of their access control systems and the features they have to offer. To better ensure you are getting the most out of your investment here are four tips that will help you use your managed access control system.
1 - Set multiple access levels
Businesses are often of the mindset that access control is only meant for keeping external parties out, but they are also an effective way to minimize the number of employees who have access to key areas and information - keeping your most important business assets safe.
By setting multiple access levels and ensuring only those who need access get access to areas such as server rooms, supply rooms, the manufacturing floor and file storage, you can minimize internal crimes as well as the likelihood of someone getting hurt by being somewhere they are not familiar with, accidentally damaging valuable products or technology, or accessing information that they just don't need access to.
It will also give you better oversight when something does go wrong, minimizing the pool of employees you need to reach out to.
2 - Automatically update statuses
When an employee leaves, whether they quit, are fired or have been transferred, you want to ensure that their access card is automatically updated or deactivated. A quality access control system will allow you to quickly change statuses or make changes to permissions. It is critical that you use this feature to minimize unwanted access to your business.
3 - Create and uphold policies
It is critical that your employees' contracts and your company's policies stress the importance of not sharing access cards or codes and notifying security when a card goes missing.
Be sure to have an easy process in place for supplying temporary cards or replacing them in instances where an employee forgets their card at home or loses them. This will help ensure employees follow the rules and will increase the likelihood of them telling you when their card has gone missing.
4 - Monitor access
A good access control system will provide your business with a quick and easy way to monitor card reader activity so that you can see who is accessing which areas of your premises and when. This can be an effective tool when trying to narrow down who had access during a specific incident, as well as an opportunity to find flaws in your set up where employees may have accidentally been given incorrect access.
Why Sonitrol?
Sonitrol provides industry-leading security solutions from standard hands-free proximity cards and smart cards to advanced biometrics such as finger or retina identification. Access control cards can be issued in various formats to meet your needs, including custom cards, photo ID badges, keyless entry badges, key fobs and more.
A managed access control system is important, but no single solution can give your business 100% security. A multi-layered security system is key for any contemporary business. You will want to look at your options for photo ID cards, CCTV monitored verified surveillance cameras and audio intrusion detection.
The Sonitrol Managed Access Control system is seamlessly integrated with Sonitrol's Audio detection system so you can activate your building's security system with a programmed key card, meaning complicated codes and procedures are eliminated.
Sonitrol's audio detection system is on duty 24/7, protecting your facility from any point of entry - not just doors and windows. Just one keypad does it all. Sonitrol Managed Access Control and Audio Detection systems are user-friendly.
An integrated combination of several types of security increases your overall protection significantly, and with that, your ability to respond to a threat quickly and efficiently.
For more information on our security solutions and how they can help you, request a Free Security Plan today.