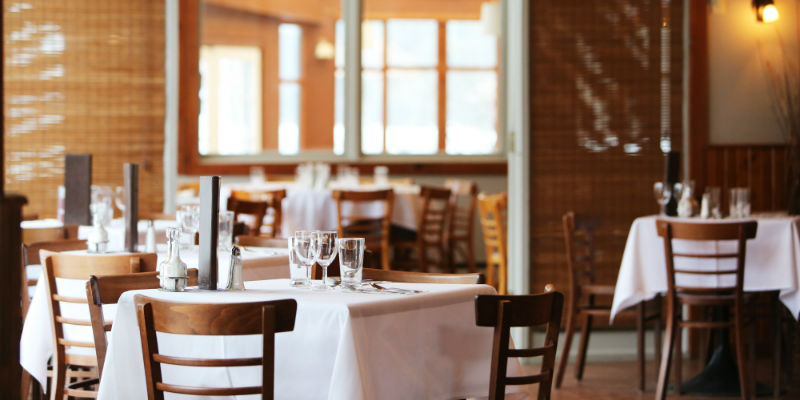 The security of your restaurant is crucial for protecting your investment and boosting yearly revenue, but many restaurants are still failing to implement a security plan that succeeds in preventing and stopping theft.
Crime may not be the first thing you think of when it comes to the restaurant industry, but your businesses isn't safe from threats. Your restaurant is vulnerable to vandalism, break-ins, employee theft and even hold-ups.
Federated Insurance's internal claims data found that breaking and entering was the third most common claim for restaurants in Canada, with the average loss coming in at around $8,000. The highest claim was a staggering $90,000 - this could be devastating to an independent business.
Here at Sonitrol Western Canada we have created a list of the top six security plans that you should implement:
1 - Surveillance and alarm systems
The first, and most important, step of improving your restaurant's safety is to install a high-quality verified alarm and CCTV system, such as Sonitrol's verified alarm system. Installing a verified alarm system, both inside and outside your restaurant, will ensure criminals are detected if they attempt to break in. In fact, since Sonitrol alarms have helped the police apprehend over 175,000 criminals, the presence of these systems work effectively as a deterrent.
Sonitrol's verified alarm systems have the highest documented criminal apprehension rate and the lowest false alarm rate in the industry - criminals recognize our brand and stay well clear.
2 - Managed access control
The majority of business across all industries, particularly hospitality, are steering away from the conventional lock and key security. Many have moved over to managed access control, a form of keyless entry in which you can limit certain employees access outside of their working hours or in specific areas of the premises.
Not only does it remove the vulnerability of easily compromised and picked locks, but it allows you to strictly control which employees have access to specific areas and when. This is particularly useful for limiting access to high-prices or valuable items, including your cash safe, food or alcoholic beverages.
3 - Keep your cash safe
While we live in a world where debit, credit and even Apple Pay is vastly more popular than the use of cash, not all of your clients are going to pay that way. Even if they did, you will probably still be dealing with cash tips. This build up of cash will present a security risk for your business, both internally and externally.
Selecting the right point-of-sale system (POS), with limit access control, can significantly reduce the risk of internal theft. A POS that features a code for each user will help to create a detailed log of who uses the cash register at any given time. Meanwhile, a safe can help curtail the threat of external theft. Cash should be stored in a safe at all times. There's a chance someone might make it into your business, but they'll be unlikely to get into your safe.
4 - Secure outdoor furniture
It's possible that you may have outdoor furniture, or even outside storage. Make sure you keep these safe. Many restaurants forget about the proper security of these as they're not inside the actual restaurant itself. Make sure these item or areas are properly secured, just like the inside of your premises.
5 - Train your staff
It's important that your employees are properly trained in all things security, and that you create a culture in which they are comfortable voicing their concerns. All employees should be familiar with your security procedure, systems and policies, and they should be trained in what to do in the case of a security emergency.
It's important they have a way to anonymously report theft, especially when it comes to internal matters that could affect their relationship with their peers. If they don't know who to talk to, then they will not talk to anyone. That does nothing for your security.
6 - Find your vulnerabilities
Any business can throw up some surveillance cameras, but this doesn't mean they'll have a robust security system. A security system should be designed for the unique needs of your property, and this involves having a professional analyse your vulnerabilities and then suggesting a solution to reduce these.
Here at Sonitrol Western Canada we offer a no cost, and no obligation, free custom security plan, in which we offer a comprehensive evaluation of your business and create a custom security solution designed uniquely for you.
Improving your security will take a weight of your shoulders, allowing you to focus on the day-to-day running of your restaurant and improving those important profit streams.
Contact Sonitrol today to find out how we can help secure your business.