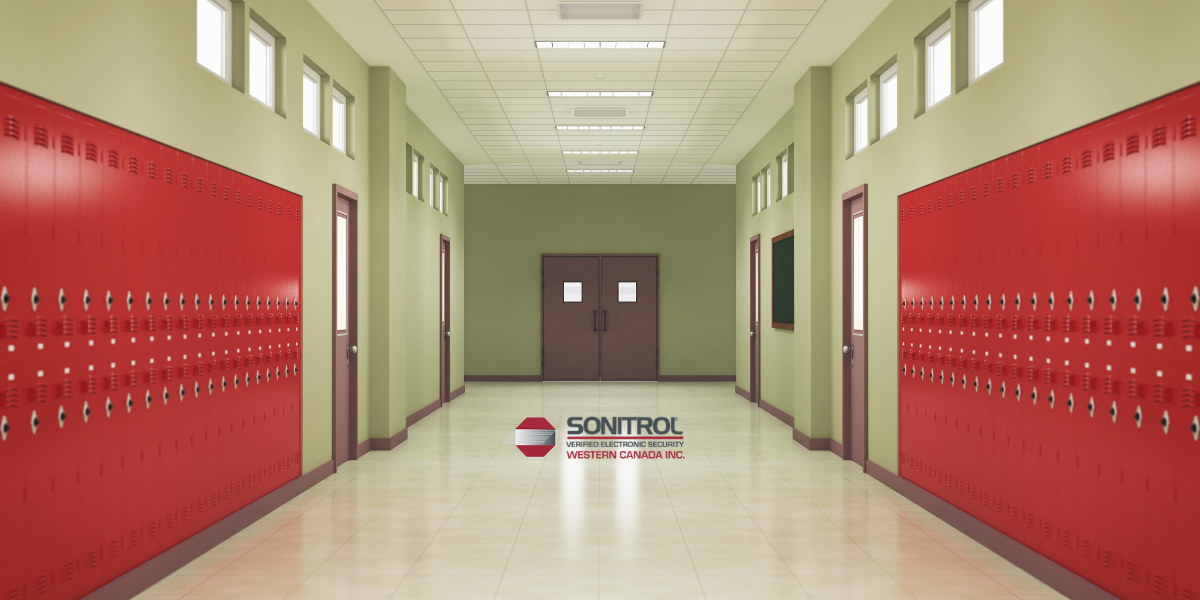 School security is a growing concern throughout Canada especially with many boards dealing with off and on facility closures due to the pandemic. Whereas before schools were more vulnerable during extended holidays and summer closures, now schools have additional periods of closure because of government lock-downs.
Pandemic aside, schools routinely have to deal with damage to their building and stolen property: supplies, computers, and other tech.
As reported in the Comox Valley Record last November, school vandalism in Comox is up more than 50% in the 20/21 school year. The school district superintendent described it as 'disheartening' to have to divert money needed for education to fix vandalism and graffiti damage.
During the same time period, Ridge Meadows RCMP arrested a juvenile in relation to a break and enter at a Maple Ridge school, where substantial property damage resulted in the school being temporarily closed for repairs.
No community is immune. In Hamilton, Ontario, police responded to 3 separate break and enters on the same Dundas high school last summer. The culprits broke glass to enter, spray-painted racial slurs and stole master keys.
The City of Calgary Police Service has created a role just to deal with reports of graffiti and has stiff penalties for offenders.
"Graffiti vandalism is a crime. If convicted, offenders can receive fines of up to $5,000.00 and can serve up to 2 years in jail. Graffiti vandalism is also a violation of the Community Standards Bylaw and convicted offenders could be sentenced to a fine of up to $5,000.00. There is no common sentence as each case has to be weighed on the particulars of the incident and the volume of incidents the offender is responsible for. Offenders do not need to be caught in the act of vandalism to be charged.
The Graffiti Coordinator with the Calgary Police Service coordinates graffiti investigations between different members of the Calgary Police Service to ensure there is no duplication of offenders being investigated. The Graffiti Coordinator works with other City departments to develop and deliver educational resources for the public and graffiti offenders."
Community awareness and initiatives can go a long way in discouraging vandalism.
But the best way to detect a school break-in and stop the damage is with fully monitored video and audio surveillance.
The difference with verified alarms is that a security specialist observes the surveillance footage in real-time and will contact authorities with information about the crime in progress. These types of 'verified' alarms are responded to, often within minutes. The crime can be stopped before significant damage is done and stolen property removed from the premises.
With regular CCTV cameras, the process of real-time monitoring is not in place. Footage is often used the next day to look for facial shots or other details that could be used to try to locate the suspects. The damage is done and as with the case of the Maple Ridge school, sometimes this results in the school needing to close until repairs can be made.
If you have responsibility for school security, whether a large public facility like a community college or a small private elementary school - we have specialists in school security systems to advise and design an integrated fully monitored Sonitrol system.
Learn more about security for Canadian schools here. Or contact us to speak with a Sonitrol security advisor. Sonitrol provides integrated security and life safety systems to over 10,000 school boards and districts across North America!