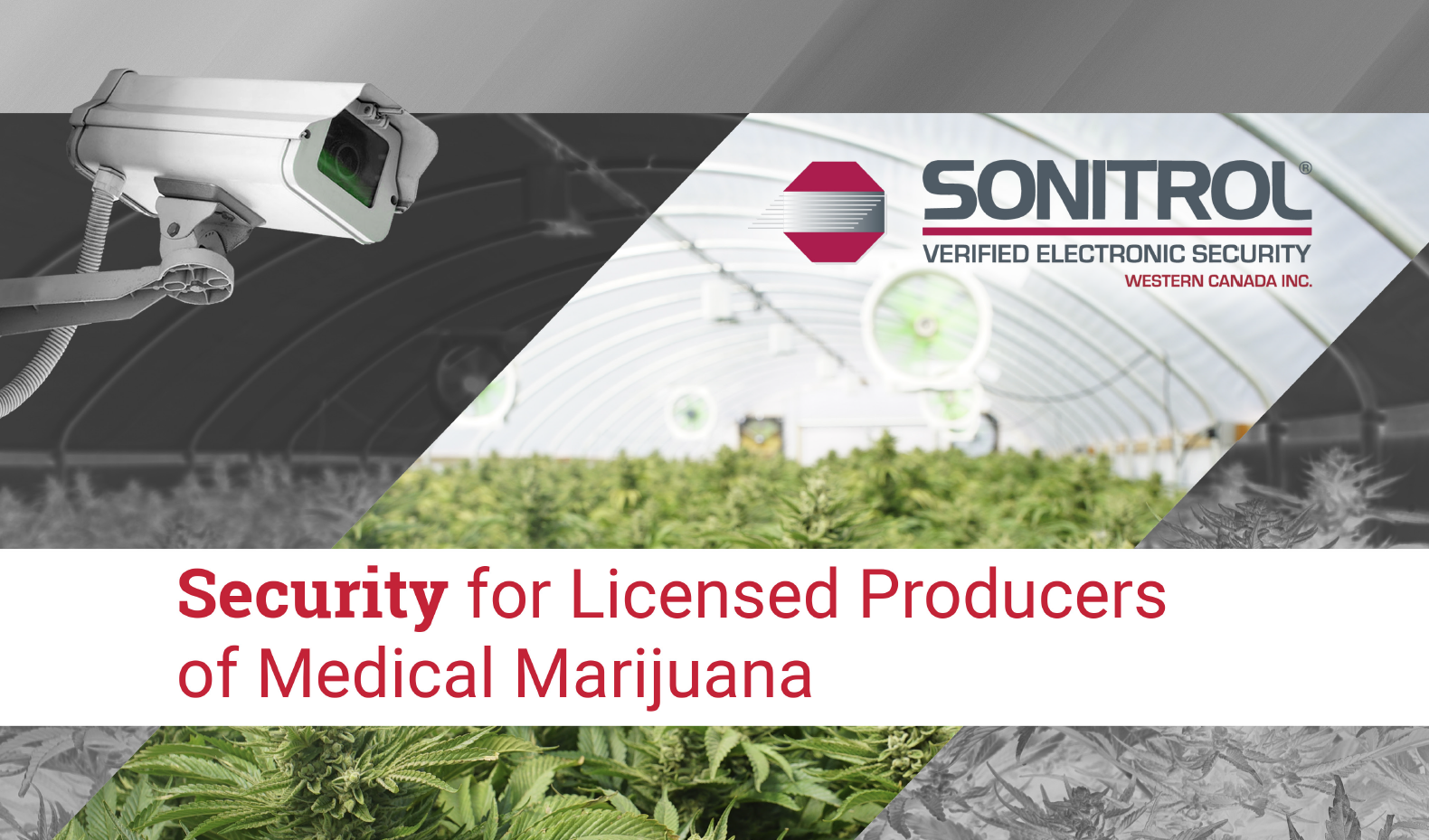 High risk ventures like cannabis facilities need a special security solution that deters criminals and protects against theft. In this Sonitrol ebook, you'll learn about the security requirements for marijuana / cannabis facilities and how they are best protected with verified monitored Sonitrol alarms.
Here's a sample of what's inside..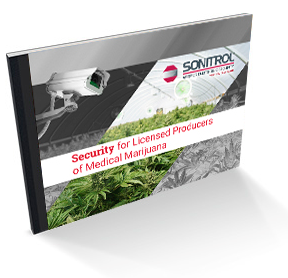 The legal production, growing and cultivation, and selling of marijuana is already very well regulated with rules in place for the safe provision of cannabis / marijuana. The safeguarding of controlled substances is an issue that confronts all manufacturers, distributors, practitioners, pharmacists, law enforcement and government. Health Canada limits the handling of
these substances through policies, guidelines and legislation such as the CDSA, Web site Narcotic Control Regulations (NCR) and the ACMPR.
Cannabis is no different. Its preparations, derivatives, and similar synthetic preparations as listed under Schedule II of the CDSA are included in the definition of a controlled substance. Those wishing to engage in lawful activities must, therefore, be properly licensed and ensure that the controlled substances are adequately secured and safeguarded at all times for public safety and to minimize risks of diversion.
Securing Your Cannabis Production Site
A licensed cannabis producer's site must be designated in a way that prevents unauthorized access and include physical barriers where cannabis is present. This may include security signage and physical barriers, access control systems, sensors, and intrusion detection systems.
Monitoring and Detection of Your Cannabis Production Facility
The perimeter of your marijuana production site and all areas where marijuana is present must be visually monitored at all times by a visual recording device that can detect and record any attempted or successful occurrences of unauthorized access. The perimeter and areas where cannabis are present have to feature an intrusion detection system that operates 24/7 and monitors and records illicit activities and access, movement in the site, and tampering with security systems
Access Control and Security into your Cannabis Production Facility
The Canadian law states that the site has to be designed in a way that prevents unauthorized access. Access to areas where marijuana is present is restricted to licensed individuals whose presence is required by work responsibilities.
In addition, the designated responsible person in charge or alternate person in charge must be
physically present while employees are in these areas and a record of the identity of each person who exits and enters these areas must be kept. You need to set up security access logs to show compliance.
Canadian Cannabis Security Requirements
Sonitrol's security consultants will design a verified and fully integrated security system for your licensed producer facility that employs the best physical security for your perimeter fences, windows, doors, with "authorized personnel only" access control ... but also you'll get a technically advanced verified video and audio monitoring system that the police will respond to.
Sonitrol security solutions include integrated access control to securely manage entry to gates and doors only allowing those who are authorized to enter. Our systems record all authorized entries and unauthorized entry attempts, adding another layer of security for your business.
Experienced criminals and armed robbers who are looking for quick wins, will not bother trying to challenge a Sonitrol system. They would be more successful if they hit a facility protected with an unverified conventional alarm system with inferior CCTV, which can be easily beaten and doesn't get a Police response.
To learn more about protecting your licensed cannabis business from theft or armed robbery, request a free copy of our ebook.