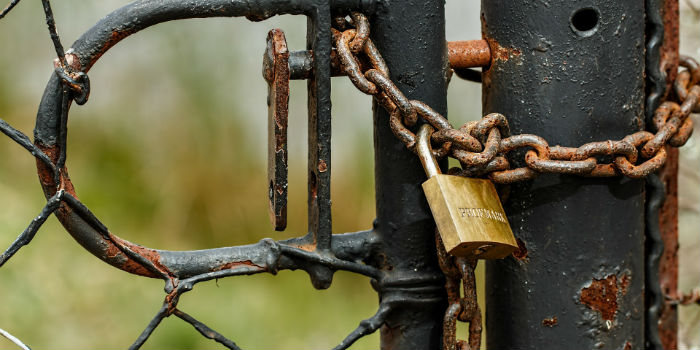 Sonitrol leads the way in criminal apprehension rates, over 175,000 criminals have been caught by Sonitrol security systems to date. Sonitrol also leads the security industry in the elimination of false alarms, a time-wasting problem for police departments across Canada.
What kind of commercial security systems receive such high acclaim? We specialize in Verified Alarms, Intrusion Detection, CCTV Monitored Video Surveillance, and Access Control Systems.
Sonitrol Verified CCTV / Video and Audio Surveillance Systems provide exceptional security protection for businesses, such as construction site security, fenced compound security, retail security, office security, small business security, and distribution warehouse security.
Often, when we start talking to a new business about our company, we get asked about examples of Sonitrol in action. Let's take a moment now, and look at some recent feedback and actual crimes that were stopped at our customer's locations.
Copper Theft Stopped with SonaVision Monitored Live Video
With the recent price increase of copper, a thief in Calgary thought they would capitalize on the expensive / high demand metal and break into one of our client's compounds.
"Your monitoring staff were on the line with 911 dispatching Calgary Police immediately. Only a few moments later, this thief was in cuffs! Earlier this year, we had a similar event in our yard back on Easter morning, where 2 other thieves were arrested. We greatly appreciate the coordination between your monitoring staff and the 911 operators... and ultimately, the continued fast response to our site from the Calgary Police. Again a huge Thank You to all involved!"
This shows how much criminals are paying attention to current events and looking to exploit valuable assets on your property.
To see the full post click here.
Langley RCMP Catch Two Criminals Red-Handed in British Columbia with Help From Sonitrol
Two thieves in Langley made the grave error of breaking into not one but two of our protected compounds. Our Sonitrol security system caught them in both of these locations, and made it incredibly simple for the police to apprehend the criminals on-site.
"Many thanks to the Langley RCMP for their very speedy response and capture of two thieves who broke into our storage yard late last night! Your monitoring staff detected these two people immediately as they breached the fence of our neighbour, Nova Drywall, and then as seen on video from our side, moved into our yard uninvited.
"As seen on the video capture, the Langley RCMP arrived in just a few moments and arrested the individuals without incident. The use of your video verification and the Coordination between the Sonitrol monitoring staff, the 911 operators and the responding officers worked perfectly."
Because our systems are verified, the police respond to Sonitrol calls. Over the years we've built a solid relationship of trust and respect with local police departments, as a reliable provider of security solutions.
To see the full post click here.
Langley Plumbing Company Apprehends Criminals with RCMP & Sonitrol Systems
A plumbing company based in Langley has been the target of several break-ins at different locations. Our Sonitrol security solutions has helped the police apprehend criminals and protect the company's facility and products.
"In the last 10 months, RCMP have apprehended thieves in our Kelowna branch, our Duncan branch, and now here at our flagship Langley branch - all protected with Sonitrol's verified systems. The RCMP can respond quickly and take criminals off the street because they know these calls for service are confirmed or real, using the best technology. Thank you again to the responding officers from the Langley RCMP, their K-9 team, and all involved for their outstanding work."
To see the full post click here.
We take what we do seriously, and provide 'best in market' security technology and solutions for commercial security applications. Take the next step towards protecting your business from crime by contacting us to discuss your security needs.
Sonitrol provides business clients with unique verified security technologies and a guaranteed commitment to service. Conventional alarm companies simply cannot match what we offer to commercial businesses!