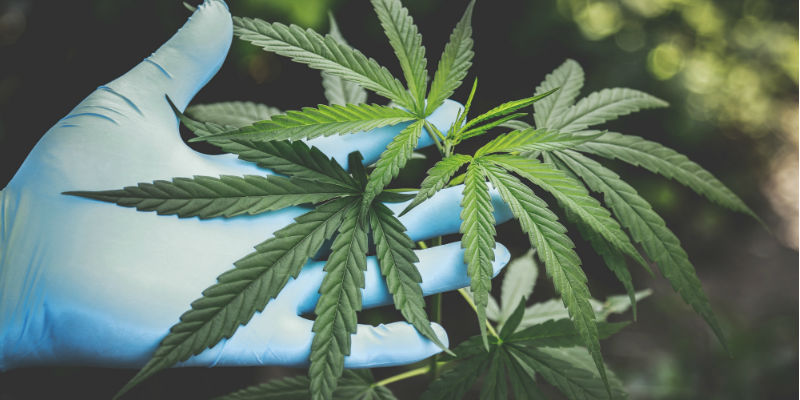 While Canada has recently legalized the production and sale of recreational marijuana, this isn't the only growing market for Canadian marijuana production facilities.
Many countries around the world are now beginning to legalize medicinal cannabis, and this emerging global cannabis industry is opening up new opportunities for licensed medical marijuana production facilities across Western Canada to tap into new revenue and profit streams.
With licensed medical marijuana producers in Western Canada getting ready for rapid expansion, the assets that they hold in their facility will significantly increase. Unfortunately, holding high value assets in their facility means they are now susceptible to crime - which can damage their bottom line and dent profits.
However, this doesn't need to be the case. In fact, by taking some simple steps to secure your facility and by partnering with a security expert to install a uniquely-designed verified security solution, your business can be safe from theft.
So, what is verified security?
Verified alarms use both audio and video surveillance to monitor your licensed medical marijuana production facility and keep it secure from the threat of criminals, vandals and even fire.
By using innovative technology and professionally-trained staff within a central monitoring station, potential threats to your business can be verified in real-time so that criminals are caught by police on the spot (as opposed to traditional CCTV which catches criminals after they have already fled with your assets, if police ever catch them at all).
Central monitoring station operators will explain the exact crime and all relevant information to police in real-time, meaning the average police response time is just 3.5 minutes to Sonitrol's verified alarms.
It's for that reason that Sonitrol has the highest apprehension rate and lowest false alarm rate in the industry, with more than 1750,000 arrests and a false alarm rate of less than 3 per cent.
Managed access control can provide extra protection
If you are looking for an extra layer of protection for your valuable assets, then managed access control is a fantastic solution for your licensed medical marijuana production facility if you are looking to prevent both external and internal crime.
A form of keyless entry, managed access control gives you the ability to lock specific areas of your facility that carry high-value assets. This means you have control over which employees have access to which rooms, and at what time.
Not only that, but with the unique reporting features of managed access control you'll know exactly which employee was in which room at any given time. If internal crime is happening, you'll know about it.
A solution designed for the specific needs of your business
Security solutions are complex - don't let anybody tell you otherwise! Here at Sonitrol Western Canada our experts take the time to ensure we design a security solution that meets the unique needs of your business.
By performing our free, no obligation custom security plan, we will be able to create a solution that is tailored to the specific needs of your licensed medical marijuana production facility and the unique layout of your building.
Want to know more about our expert medical marijuana production facility security solutions? Contact us today, we would be more than happy to answer any questions that you have.