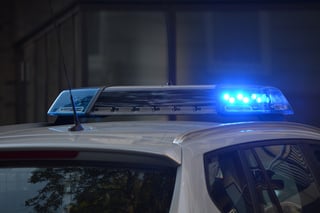 We're proud of our exceptional relationship with law enforcement, local police and the RCMP. Good police relations have always been at the core of what we do, along with offering the best in customer service to businesses, large and small.
On one hand, we work closely with business owners to put in place the best security technology available, and on the other hand we monitor and report on any security breaches that occur – speaking directly to emergency services (911) and passing on surveillance to local authorities in real-time.
This important role means that we operate as your security specialist, your partner, 24x7 – not just a seller of technology. When you purchase a Sonitrol security system you get the most advanced technology, and a monitoring service that ensures your facility, office, fenced compound, or warehouse, is protected by the eyes and ears of our trained security professionals. We offer early detection of crime, full verification, and 100% coverage of key areas you want to protect.
Over the years Sonitrol has built a solid, trusted reputation with law enforcement organizations across North America.
It's an interesting cause and effect relationship. Sonitrol prevents bothersome, time-wasting false alarms because of our verification process, and because of that, the police response to a Sonitrol emergency call averages only 3.5 minutes! The final result, is that Sonitrol has the highest documented apprehension rate over any other security system on the market. Since 1977, over 175,000 criminals have been caught with Sonitrol security.
If you want to get a feel for the crimes that have been halted, the arrests that have been made, and the property that has been protected, browse our client testimonials and thank-you letters.
People in the know, police, security associations, and clients, recommend Sonitrol. Here's a letter from the BC Crime Prevention Association about their relationship with us, and their satisfaction with Sonitrol during a break-in. It goes to show that when a crime association protects their office with Sonitrol, it must be a statement of the reputation of the security technology and the verified service we offer.
"I am writing to express a thank you for your partnership with the BC Crime Prevention Association over the past two years.

Two years ago, we installed a Sonitrol security system in the newly established Crime Prevention Centre of BC. The installation was prompt and professional. Since then, your office manager has been in regular contact to ensure our needs are being met and your monitoring station has proven to be very proactive and committed.

Recently, we had a break in which the Sonitrol monitoring station was able to coordinate with New Westminster Police in a very timely and effective manner resulting in the arrest of the person breaking in. The technology used by your company, combined with the professional, skilled staff you employ have made for an excellent partnership ensuring the Crime Prevention Centre is secure.

Keep up the good work."
Any business has the potential for criminal activity, theft, armed robbery, vandalism, property damage, and violence. Security technology that only monitors but doesn't verify the disturbance and report to the authorities is not able to stop crime. We're always interested to learn about your business and help you choose a Sonitrol security system will protect your assets and employees.
About Sonitrol Western Canada: Sonitrol Western Canada, with its Verified Electronic Security Systems, is committed to providing customers with the most comprehensive security protection. Cooperation in the elimination of false alarms is not only beneficial to the system's user but results in better protection of the entire community by allowing law enforcement to use their resources as efficiently as possible.