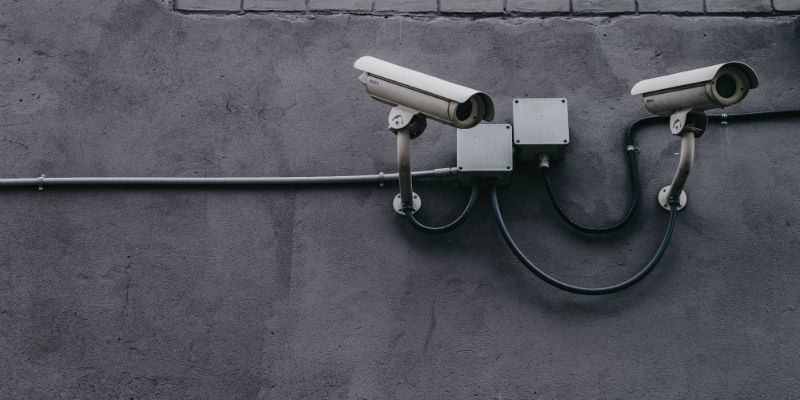 Businesses are the number one target for crime in Canada, and commercial business owners are right to be concerned about the security of their property. For this reason, it's essential that business owners prevent burglary with the implementation of a unique security plan.
Unfortunately, many business owners believe they can solve this themselves. They piece together various off-the-shelf products and create what they believe to be a passable security solution. This doesn't work, and it leaves your assets and employees vulnerable.
Some types of commercial enterprises are more attractive to thieves because of what they sell, such as medical marijuana, jewelry and electronics to name a few, but even if you don't sell high-end assets, don't be fooled into thinking your safe.
Thieves break into constructions sites, tire warehouses, fenced compounds, and even ordinary business offices to steal information like employee data, which they can then use for identity theft.
You may have initially addressed security when you took on a new office location or first launched your business, but security risks have changed. Your asset values may have increased and you may be employing more people. It's time to reevaluate your security solution.
A comprehensive security solution that makes the most of verified surveillance, will reduce the risk to your business, minimize your losses, and protect your property and employees from harm.
But what does a security system cover? It's more than managed access control and surveillance - it's a well thought out system that covers the 5 D's of security.
1 - Deter
The main aspect of crime prevention is deterring a criminal, not catching them. Proper signage will warn off intruders by letting them know that your grounds are off limits and that your protection is effective. This is especially true when the signage shows that a Sonitrol Verified security system is installed, due to our reputation for criminal apprehensions that is second-to-none in the industry.
Criminals are comfortable defeating conventional alarms systems and know that police do not respond to them in a timely manner or at all in communities that have instituted Verified Only Dispatch Policies. Sonitrol verified surveillance has an average police dispatch time of just 3-4 minutes.
2 - Design
How well designed is your system? Design spells out where access is controlled, signs placed, alarms and detection installed, as well as what technology is used. Unless you've worked in security, you should get professional help in designing the system for your property.
Sonitrol security specialists will walk around your property, and create a comprehensive plan for your specific location. We will provide recommendations on specifically how to improve your security and design a custom solution just for you.
3 - Detect
This is where technology comes into play. Sonitrol security systems detect crime with verified and monitored video and audio, captured and analyzed in real-time. We are your eyes and ears 24/7 on your property.
When our verified security system detects an intrusion, we personally verify it at our monitoring centre and only call the authorities once we have done so. Verified systems are so respected by law enforcement that most agencies only respond to calls from verified systems, like Sonitrol Western Canada, and penalize false alarms.
4 - Delay
When an intrusion does takes place, the criminal often has to pass through different areas to get to what they are planning to take. Do you have barriers, locked doors, locked compounds that will slow down the crime?
This should be part of your security solution, because the minutes bought by keeping the criminal on-site will significantly increase the chance that the police will be able to stop the criminal before they make off with you assets.
5 - Defend
The best defence is to actually stop the crime in progress. If you only install a CCTV video camera, and the CCTV camera is not monitored by professionals, then you are only recording information that will be viewed after you have already been hit.
The cost of this to your business is often much greater than just the material cost of the goods. Production or contracted work schedules can be affected, productivity reduced, orders can be missed and all of this results in a loss of customers and revenue.
Sonitrol alarms are monitored and verified and they are acted upon by police while the intrusion is taking place, stopping the theft before it actually occurs.
Does your current system address the 5 D's of security; deter, design, detect, delay, defend? If not, then contact us today for a free, no obligation, security evaluation.