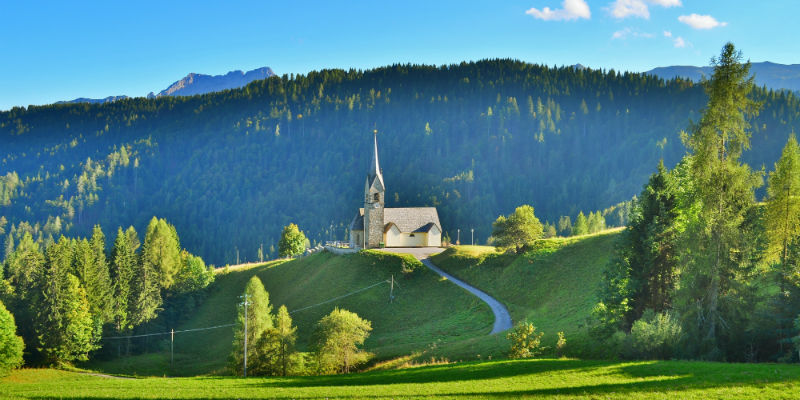 2,073 – that is the unfortunate number of hate crimes that were reported across Canada in 2017 and it continues to rise every year.
Common targets of hate crimes are religious organizations, such as churches, mosques, synagogues and temples, as well as objects associated with worship located in or around these communal properties.
And hate crimes aren't the only crime that faith-based organizations should be cognizant of.
Because these facilities are often welcoming and open environments, they provide easy access to criminals who know places of worship contain valuable, high-tech items such as musical instruments and multimedia equipment that are often concentrated in a single area of the property. To protect your place of worship and your congregants, you need to give priority to safety and security.
Steps that can be taken to provide better security in and around your place of worship include:
Creating a community watch program for hours when the property is left unoccupied.
Ask neighbours to contact the authorities if there is any suspicious or unusual activity.
Ask authorities if they can do regularly walk or drive by the property to patrol and show an obvious police presence.
Teach your community about first response actions that can be taken to reduce damage and danger.
Restrict entry at night and when there are no activities scheduled.
Ensure windows, doors and other potential entry points, such as vents, are secure.
Keep track of keys and have a logbook.
Define property boundaries with fencing and landscaping.
Trim bushes and shrubs to minimize hiding spaces.
Ensure telephones are accessible in case of an emergency.
Lock up valuable items when not in use.
Keep outbuildings locked at all times.
Limit the amount of chemicals and solvents on site.
Keep garbage and recycling bins away from buildings.
Keep ignition sources out of plain view.
Dispose of unused paper products that can be used to start a fire.
Post signage that indicates the property is private and under surveillance.
Keep the property well lit.
Property assessments are also an effective way to find weaknesses in your facilities safety.
Having local law enforcement and fire authorities conduct a walk-through of your property, once you have a plan in place and have taken the above steps, can help ensure that there are no other areas of security compromise.
It is also important to consider a comprehensive security solution that helps to identify and apprehend perpetrators if something was to occur.
At Sonitrol Western Canada, we provide integrated verified security solutions specifically tailored to the needs of faith-based and other non-profit organizations.
Using our proprietary verified audio and video detection, our trained professionals can hear/see an intrusion attempt as it occurs, reducing false alarms and increasing the apprehension rate of criminals, including arsonists, thieves and vandals.
And, because we know that you do not want a security system to interfere with your congregation, we offer discreet security technology that offers maximum protection with a minimal visible footprint.
The unfortunate reality is that places of worship face the same security challenges as any other organization and the liabilities that go along with it.
To help keep your place of worship safe while maintaining your sense of openness, contact us today or request a free security audit.