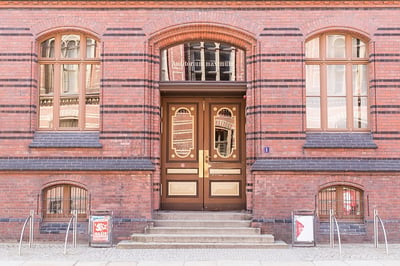 If you manage an office-based business, an accounting practice, law firm, dentist office, engineering company, financial services, or general business operation located in a standard office building you will need to have a quality security system in place, not only to protect your employees, valuables, electronics and equipment, but also those valuable client records and documents.
Most basic office security is concerned with managed access and control - and we've discussed this in some detail in some of our more recent blog postings.
You definitely want to have an effective access security system in place for people entering and exiting the premises and keeping the main office door locked.
If you're like many businesses these days, and have an unmanned reception, then I would say security access has to be an essential part of your office security system.
But this alone is not sufficient ... There's more to know ... take a moment to watch this video and I'll show you how an accounting firm, and a good client of ours, has protected their business using smart small business security.
If you're a tenant in a multi-unit office building, the buildings management will not have implemented adequate security because they do not want to accept any liability to a successful break-in to your unit.
Therefore it's important that you properly protect your unit. Here's what we recommend as proper protection for office security.
Audio Detection
Offices in multi-unit buildings may only have drywall dividing their space from hallways and other public areas. This provides easy entry for thieves who can just cut and rip through a drywall barrier in a few moments. Depending on the position of your alarm system (usually aimed at the entrance door) this will not be picked up by standard motion detectors, and the criminal gains entry without any detection.
To address this specific professional office security requirement, Sonitrol offers an audio detection system that scans your entire office for the sound of a break-in.
This 'break-in' audio detection alarm can then be fully monitored so the break-in can be responded to right away. The thief doesn't even know they've tripped the audio alarm!
CCTV Video Surveillance
A CCTV video surveillance system can offer 24x7 protection by focusing on these vulnerable locations. But I'm not talking about CCTV security camera's that just record footage, you will need a CCTV Verified alarm system that is monitored 24x7 by security specialists so that any criminal activity can be reported to the authorities while the break-in is happening.
Video cameras can also be used to monitor employee work areas to help you determine if you are a victim of employee theft. However, CCTV surveillance of employees must be done in an appropriate manner and according to privacy rules.
If this is something you need, our Sonitrol security consultants know exactly how to set up a camera system that operates within the privacy laws.
Older Building Office
Security Some professional services use century homes for their offices, therefore the security needs in those types of buildings are different. These older buildings may have alleyways, attics, crawlspaces, and weak windows that offer easy access points for criminals. In these circumstances, we have found that an experienced security consultant should be on-site to give a professional assessment of your unique security requirements.
About Sonitrol Western Canada
We're so confident in our technology and responsive service, that no one else in the industry can match our guarantee. Our unique verified audio and CCTV video business security solutions enable our operators to hear and see what is happening in your business before the criminals gain entry!! We verify the actual source of the alarm, and we get the police to attend the scene immediately. We are a security company with over 150 offices across North America serving clients across Western Canada, including British Columbia, Alberta, Saskatchewan, Victoria, Vancouver, Edmonton, Calgary, Saskatoon.
Sonitrol Western Canada, with its Verified Electronic Security Systems, is committed to providing customers with the most comprehensive security protection. Cooperation in the elimination of false alarms is not only beneficial to the system's user but results in better protection of the entire community by allowing law enforcement to use their resources as efficiently as possible.