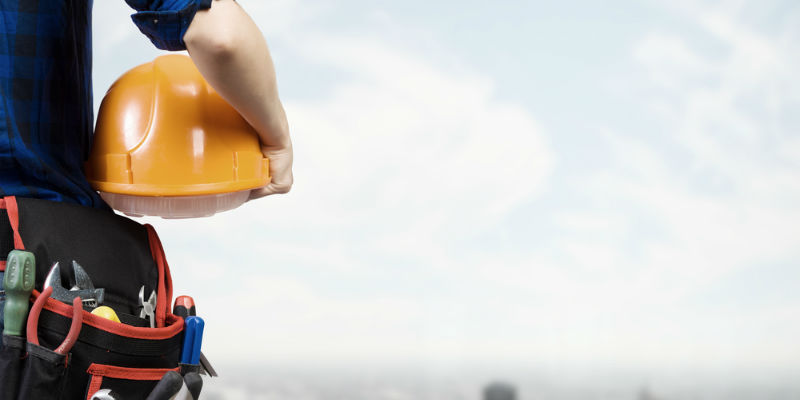 Earlier this year, $50,000 worth of assets including a 14' trailer were stolen from a construction site in Pincher Creek, Alberta. This is just an incredibly small portion of the $46 million worth of equipment stolen from construction sites annually in Canada.
With only 25 percent of equipment being recovered from construction site crimes, it is clear that it is time for the construction industry to adapt.
Why are construction sites a target for criminals?
Construction sites are often the target of criminal activities including break-ins, vandalism and theft due to the fact that worksites often have limited security and lighting. This, combined with the fact that these sites are full of tools, equipment, materials and valuable scrap that can be easily sold, make construction sites particularly vulnerable to thieves.
This is highly damaging to construction businesses. Crimes that take place on construction sites don't only result in the unnecessary costs of replacing supplies and equipment, they also create time delays which could mean fewer contracts, potential fees for missing deadlines and frustrated customers.
To solve these construction site security problems, consider these 10 precautionary measures:
Fence the perimeter of your site to make it more difficult to access and help trigger suspicion from bystanders if anybody attempts to get in.
Install controlled access gates that can only be opened by traceable access keys given to specified employees.
Put up no trespassing signage.
Use locking oil and gas caps on equipment.
Don't leave unattended vehicles unlocked.
Mark tools and equipment by painting or engraving them with your logo or codes, which are tracked in a tool and equipment inventory.
Consider using radio frequency identification technology to identify your tools and equipment.
Put GPS tracking systems in drivable equipment.
Disconnect vehicle and machinery batteries at the end of the day.
Use verified security to catch culprits before they get away with your valuable assets.
How Sonitrol Western Canada helps protect the construction industry
Sonitrol Western Canada is the leading provider of verified video surveillance and security monitoring services in Western Canada. Our unique verified audio and video business security solutions enable our operators to hear and see what is happening in your business before the criminals even gain entry to your construction site.
SonaVision is a hard-wired or wireless, integrated security solution that uses advanced video and motion detection equipment to create an electronic perimeter around the construction site. It uses audio and infrared technology, allowing our operators to listen and see in the dark. When the system is armed it will sense any heat and movement that happens around the construction compound.
SonaVision is vastly superior to standard, digital recorder-based, monitored video, and static CCTV cameras that simply record video. That's because SonaVision detection is immediate and verified. This means that the police will respond to it quickly and without question. Police will arrive before vandals have the chance to damage the property, or before criminals make off with valuable assets.
For more information on SonoVision and other construction site security options, contact our team of security experts today.