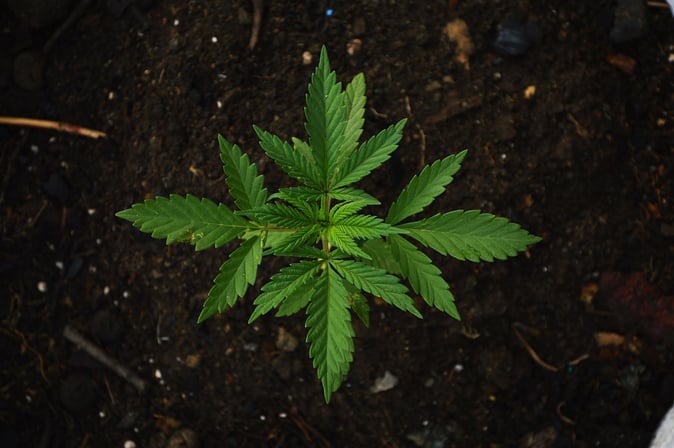 Lately, there has been an increase in security threats for legal marijuana facilities in North America. With this type of venture comes a unique set of risks, and requirements for high performance security. Not addressing these security risks can come with a high cost.
High risk ventures like marijuana grow-ops need a comprehensive security solution that deters criminals and protects against theft. They are best protected with verified monitored Sonitrol systems.
When criminals scope out a potential place to rob, they are considering if the benefits outweigh the risk. Profit margins for illegal marijuana are seen as an attractive proposition, as criminals target high value or easily re-sellable goods. This makes marijuana facilities lucrative target.
Legal marijuana production facilities are therefore high risk for both theft and armed robbery. Your operation will need a marijuana security system that is going to keep your facility safe and have a rapid Police response to catch your would be criminals in the act, protecting your business, assets and livelihood.
With the massive increase in legal marijuana operations across North America, criminals are more aware of it being 'next door', and it is more important than ever to protect your crop, secure your compound. Grow-ops need a security solution that works from day one.
Legal Marijuana Facilities are at High Risk for Crime
Our Sonitrol verified security solution will do the job for you. Sonitrol's security experts will custom design a verified and fully integrated security system for your marijuana facility that employs the best physical security for fences, windows, doors, with access control. You also get a technically advanced verified video and audio monitoring system that the police will respond to.
Our verified SonaVision technology is a remotely monitored video solution that is considerably superior to CCTV, and has helped countless operations protect their business and assets.
Sonitrol's active audio / video continuously monitors the ambient sounds and activity in a marijuana grow-op facility, and when break-ins are attempted, the recordings are watched in real-time by our monitoring station. When verified, the Police are informed of a crime in progress.
In the case of armed robberies, our live audio stream is passed directly to responding Police units so they can hear exactly what is happening. The Police know right up-front that the alarm is verified, it is not a false alarm, and they respond right away. Generally within minutes.
If you need to protect your legal marijuana business assets from armed robbery and theft then you need to get the best security system available; one that is custom designed for the unique requirements of your location and has factored in all the relevant security elements.
Sonitrol are market leaders in commercial security systems, including those for the legal Marijuana sector. We have helped countless businesses secure their locations and we would be happy to discuss your marijuana facility security.
The next step is to request a free estimate so our experts can access your location. When we receive your contact information from the online form, we'll call you back and talk to you about your situation and needs. Our quote process is without cost to you, and you'll benefit from finding out what you need to provide the required security for your licensed marijuana production facility or dispensary.