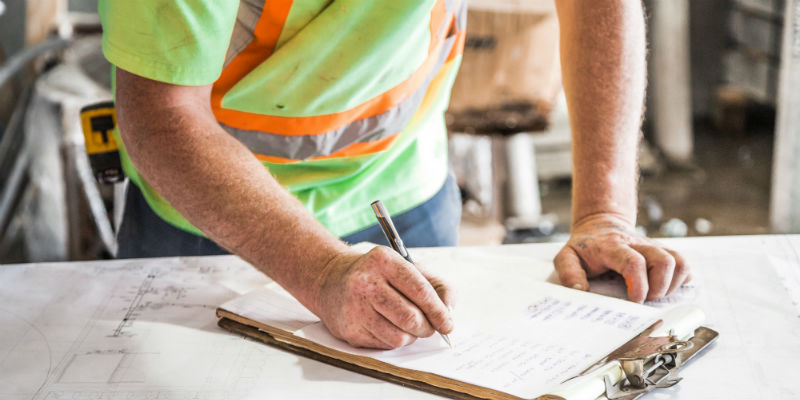 Employee theft – often times when we think about it, we associate it with stealing products and goods from the shelves of a retail store. However, employee theft can happen across many different industries - including construction.
Small items such as wrenches, drills and hardware are easy to remove from a construction site and are popular items for employees and subcontractors to steal. Another item that is commonly subject to theft is lumber and other building materials.
Construction employees often use their skills for side projects, personal and saleable. With so much happening on your construction site from day to day, it is easy to grab a few pieces here or there without anybody noticing, especially if they are one of the last to leave.
But employee theft doesn't need to be a cost of doing the job. To help prevent employee and subcontractor theft on your job site, consider the following tips:
Conduct adequate background checks before hiring anyone.
Don't leave subcontractors or workers alone on site or in areas where there is easy access to tools and materials.
Encourage your employees and subcontractors to bring their own tools for everyday use.
Ensure employees stay out of other's workspaces and toolboxes unless given permission by the owner of the space and tools.
If you provide specialty items to your team, conduct regular inventories – it will make it easier to track down misplaced items in a timely manner and the oversight will deter workers from taking what is not theirs.
Have employees sign out high-value tools and equipment, especially if it can be removed from the site easily.
Do regular inventories of materials.
Lock up communal tools when they are not in use.
Create policies that focus on preventing theft.
Communicate with your employees and ensure they understand the policies and procedures.
Build relationships with your employees and make them feel like they are really part of the team.
Have steps in place to report suspicious activities.
Take note of employees who regularly stay late or work alone.
Pay attention to attitudes toward procedural changes, especially with regards to financial matters, as well as inventory and supply control – those who are adamantly against them often feel like they are owed something.
Check in with employees on a regular basis – see how the job is going, ask if there is anything that would help them do their job better and just see how they are doing in general.
Install security – this will help prevent both internal and external crimes and allows you to have more oversight of your job site when you can't be there.
How Sonitrol Western Canada can help
Sonitrol Western Canada is the leading provider of verified video surveillance and security monitoring services in Western Canada. Our unique verified audio and video construction site security solutions enable our operators to hear and see what is happening on your job site.
We can even give video access for your own supervision, so you can see what is happening at your job site in real-time.
Using SonaVison, an enhanced, real-time, heat and motion video monitoring technology, creates an electronic perimeter around your construction site that allows us to see what is happening on your job site, even in the dark.
When the system is armed it will sense any heat and movement that happens around the construction compound. When movement is sensed - such as an employee loading tools, equipment and material into their vehicle in the middle of the night - our control center operators can instantly see if it's a crime and dispatch the police immediately.
SonaVision is vastly superior to standard recorder-based video surveillance and static CCTV cameras that simply record video, because SonaVision detection is immediate. And, because Sonitrol is a verified alarm system, and a brand that authorities trust, police take our calls seriously.
Police respond quickly and without question to Sonitrol alarms averaging a response time of just 3.5 minutes, giving criminals little time to damage your site or steal your property. Want to learn more about our world-class security services? Contact our team of experts today.