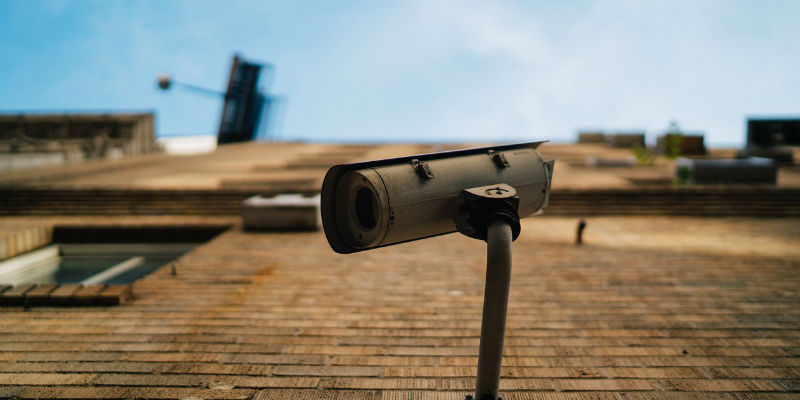 No matter what type of business you own or manage in Western Canada, you'll probably be fully aware that it faces a number of threats from theft, vandalism and even more devastating crimes.
That's why it's incredibly important that your organization moves away from the traditional CCTV alarms that are now no longer good enough to catch criminals, and implement a state-of-the-art verified security system.
What is verified security?
If you've never heard of a verified security system before, then you should know that it really is one of the best ways to prevent crime, vandalism and acts of terror at your company's premises.
Here at Sonitrol Western Canada we verify each alarm through audio and video surveillance - which is then sent for confirmation by our team of central monitoring experts before real-time information is then passed on to the emergency services.
Through this verification process, verified security helps stop crimes while they are in progress. This limits the damage being done to your business and means criminals are caught before they can get away with anything too serious.
Why choose Sonitrol?
Sonitrol Western Canada is renowned for working side-by-side with law enforcement to identify true security threats to your business, no matter what industry you are in. Our unique verified video and audio security solutions can be tailormade and adapted to meet the specific needs of your business.
In fact, there are three incredibly important reasons why Sonitrol Western Canada should be your go-to verified security provider:
Sonitrol has the highest documented apprehension rate over any other security system, with more than 175,000 criminals caught since 1977.
Average police response time is just 3.5 minutes to Sonitrol's verified alarms, compared to the 45 minute response time of traditional CCTV alarms.
Other security systems have a false alarm rate of 98 percent, while Sonitrol's verified security has a false alarm rate of just 3 percent - the lowest false alarm rate in the industry.
Perhaps one of the most enticing reasons to partner with Sonitrol Western Canada, however, is our unique Guaranteed Commitment to Service.
The Sonitrol Western Canada guarantee
Here at Sonitrol Western Canada we are so confident in our innovative technology and responsive service that we've designed a unique guaranteed commitment to service, which simply can't be rivalled by any of our competitors.
The Sonitrol Guaranteed Commitment to service includes:
$5,000 performance warranty - We are so confident in our technology that we will pay the first $5,000 of any undetected loss in addition to any insurance you may have if a forced entry is undetected and the prop authority is not notified.
Satisfaction guarantee - We will give you a full unconditional refund of your installation fee and remove our equipment from your premises if you are dissatisfied with your Sonitrol service up to six months after installation.
Emergency service guarantee - We guarantee the on-site arrival of a service technician the same day of your request - as long as you request during office hours. If we don't respond in this time frame we will pay you $50, and if we're unable to repair the system we will arrange and pay for the on-site protection of your facility until the system is repaired (provided that the problem is associated with Sonitrol equipment and is not caused by misuse of the system, fire, flood, or an Act of God, beyond the control of Sonitrol).
False alarm fine guarantee - Have you received a false alarm citation that was dispatched by Sonitrol and not caused by your personnel, the telephone company or an act of god? We will represent you in cancelling that citation with your local police false alarm coordinator.
Crime deterrent - We have helped with the apprehension of more than 1750,000 criminals since 1997, meaning thieves will avoid entering your site if you have Sonitrol equipment installed.
Want to learn more about our unique guarantee or simply want to ask a question about how our innovative technology can protect your company against security risks? Contact our team of experts today.