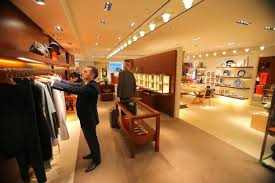 Every retailer knows that carelessly handled inventory and internal "shrinkage" can add up to a serious bottom-line problem. But when your inventory is literally made up of precious gems, lots of gold, high-end custom jewelry, and the most expensive luxury handbags and fashion accessories you can imagine, a single item of lost inventory can add up very quickly indeed, and the "loss" of more than one item can be financially huge with a large impact on your bottom line.
Add to this the temptation that a random smash-and-grab thief may have, or the specific targeting of a luxury goods store by sophisticated and organized criminals, often armed, then you'll quickly see the need and importance to have a top quality security solution.
Therefore the implementation of an effective security system that will help protect your high-end retail business from internal and external threats is critical to the success of your business and the safety of your employees.
An Integrated

Verified

Security Solution for Luxury Retailers
Sonitrol has a long history working with banks, rare stamp and coin dealers, art galleries, jewelry stores, high-end retailers and luxury goods stores. But why do these types of stores choose Sonitrol Security Systems rather than Alarms? The answer is simple, because Sonitrol is a high-end Integrated Verified security solution that can monitor every aspect of a luxury goods store using the latest integrated technology systems. We have a unique criminal detection solution that is reliable and proven ... and we guarantee it!
The Sonitrol integrated security system includes 3 different types of security that all work together seamlessly monitoring each other giving your high-end retail store the maximum security it needs.
Verified CCTV and Video Surveillance


SonaVision,Sonitrol's sophisticated video surveillance solution, is the at the core of the integrated security solution and it's a perfect complement to our audio intrusion technology. Our operators monitor your system 24/7, on activation they are able to watch an armed robbery or break-in as it occurs, and because we are a verified alarm system, we can dispatch the Police immediately. Additionally, the Police get live assistance from our operators by receiving live intelligence so they can fully understand the scene with real-time information and anticipate how to handle the situation in advance.

SonaVision also acts as a first class deterrent to employee and customer theft, since every angle of the store can be continuously recorded. You'll be able to supervise your business 24/7, inside the store or remotely, and record any attempted theft to stop shrinkage of your valuable items.
Audio Intrusion Detection


With our unique audio alarm system, we can listen to break-ins as they occur. Our highly sensitive audio sensors will detect a break-in from any point of entry, roof or wall, and identify any abnormal activity occurring in your business, activating our alarm at our monitoring station where expert operator's will listen-in to determine whether a break-in is really occurring. Once the alarm is verified as a break-in, our operators will dispatch the Police immediately, who will arrive within minutes to apprehend the criminal.
A hold-up alert can also be implemented to activate a live audio and video feed in the event of a robbery during business hours.


Managed Access Control


Stock rooms, offices and expensive inventory storage rooms can be protected with a managed access control system. A managed access system will create an extra barrier between thieves and your valuable products, by allowing you to approve, track or restrict who goes where and when, helping you protect your luxury goods with maximum security.

An additional benefit to having the best security system on the market, is that Sonitrol is well known in the criminal community as a security system to stay away from. Our Sonitrol security systems are actually a deterrent because criminals know they can easily get caught and our record proves it. We have the highest documented criminal apprehension rate in North America – with more than 172,000 criminal apprehensions since 1977 - and an average Police response time of only 3.5 minutes. When criminals go to "University" otherwise known as prison, they teach each other how they got caught….. and are taught to stay away from Sonitrol protected site.

If you have a luxury goods store wouldn't you want a quality security system criminals stayed clear of?

If you interested in more ideas and tips on how you can protect your luxury store from criminals? Watch me explain how our security system protects a jewelry store. Embed Video: https://www.youtube.com/watch?v=WvgjqVyzqtQ
About Sonitrol Western Canada:
We're so confident in our technology and responsive service, that no one else in the industry can match our guarantee. Our unique verified audio and CCTV video business security solutions enable our operators to hear and see what is happening in your business before the criminals gain entry!! We verify the actual source of the alarm, and we get the police to attend the scene immediately. FOR A FREE SECURITY AUDIT, click here, or call 1-866-766-4876 - We are a security company with over 150 offices across North America serving clients across Western Canada in British Columbia, Alberta, Saskatchewan, Victoria, Vancouver , Edmonton, Calgary, Saskatoon.
Sonitrol Western Canada, with its Verified Electronic Security Systems, is committed to providing customers with the most comprehensive security protection. Cooperation in the elimination of false alarms is not only beneficial to the system's user, but results in better protection of the entire community by allowing law enforcement to use their resources as efficiently as possible.