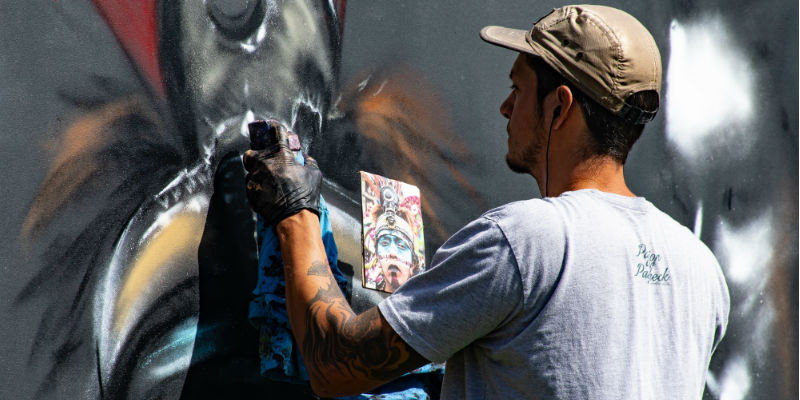 Bored youth, disgruntled employees, angry customers, celebrators that get out of hand and protestors – there are many individuals who may commit vandalism and all for different reasons.
And the cost of vandalism goes beyond the direct expenses associated with removing or repairing damages. Vandalism can tarnish your organization's reputation, disrupt your business' operations and cause you to lose customers who don't want to associate with a business under attack or who fear for their safety.
In our blog last week - titled '9 Ways to Protect Your Business in Western Canada from Vandalism (part 1)' - we discussed four important tips: installing lighting, working with local authorities, keeping your building and property well-maintained and implementing a verified security solution.
This week, Sonitrol Western Canada shares five more ways that you can protect your business from vandals and other criminals.
1 - Proper landscaping
Survey your property and look for areas that would help conceal a criminal from passersby. Consider areas that are dark or concealed by bushes and other landscaping features. If necessary, trim foliage or remove plants and objects that could be used as a hiding place.
Another deterrent for criminals is adding thorny shrubs or fences to protect vulnerable areas.
Once feel you have reviewed all of your landscaping, take another walk around - preferably at night when vandals are most likely to be passing your business - to see if there are any places that were missed.
2 - Upgrade your building structure
Upgraded building materials may have come available since your building was originally constructed. Consider investing in impact glass for windows and doors, anti-climbing barriers and anti-graffiti paints. These will minimize the impact and cost of any future vandalism.
3 - Be prepared for local events
Be aware of what is happening in your community and have procedures in place for periods of unrest, major protests, celebrations that get out of hand and potential rioting, especially if you are located in an urban area.
Temporary barriers that can be put in place to deter crowds from approaching your business, hiring security guards for planned protests, as well as the above-mentioned material upgrades can be effective ways of protecting your business.
4 - Respond quickly
If your business does get vandalized, resolve the issue immediately. Whether it is washing off the eggs that were thrown at your storefront, removing the graffiti from the side of your building, repairing a broken window or reapplying paint to scratched surfaces, fixing the damage and contacting authorities will show that you care about your property and will not tolerate vandalism in any form.
Doing so will also deter other vandals and miscreants from further defacing your property.
5 - Work with other businesses in your area
Communicate with your neighbours when your property is vandalized and encourage them to reach out to you if they experience any issues with criminals. Doing so will help you uncover patterns, such as when the vandals strike, and whether the criminals are targeting you or your community.
What is important to remember is that these tips, along with the others discussed in 9 Ways to Protect Your Business in Western Canada from Vandalism (part 1), can help deter vandals but it doesn't mean vandalism can be diverted completely.
To minimize costs and ensure the culprits are caught, you want to ensure that you have a state-of-the-art security system that will catch the criminals in the act and increase the rate of apprehension.
Security technology is constantly evolving to better protect businesses and organizations. If you don't have surveillance, it is time to add it. If you do, you may want to consider upgrading.
At Sonitrol Western Canada, we can help. With verified audio and video technology that is monitored 24/7, we can help you feel confident that your property is always being kept under watchful eyes. This will deter criminals from vandalizing your property and help authorities capture the culprit if vandalism does occur.
For more information on security solutions that will protect your business from not only vandalism but robbery, arson and other criminal activities, contact us today.