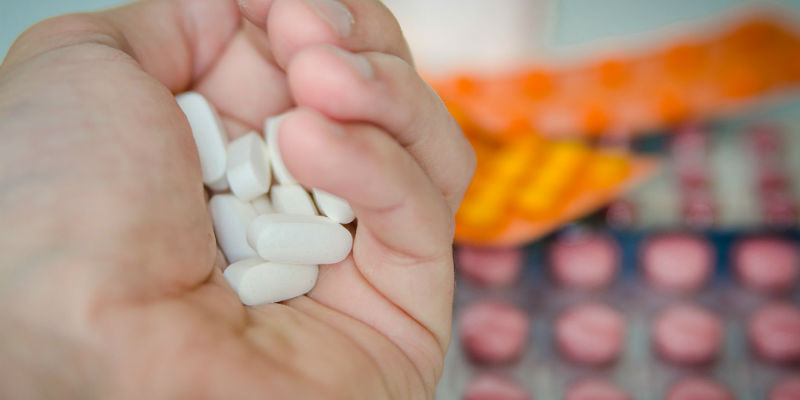 A robust and verified security solution is now more important for pharmacies than ever before, with opioid drug robberies in Western Canada continuing to rise.
In Alberta alone, according to CBC News, roughly 76,700 doses of pharmaceutical drugs were swiped during break-and-enters in the first nine months of last year. Depending on the size of the pills, that could fill a staggering 800 bottles.
Most worryingly, this number is almost a two-thirds increase over the number of pharmaceutical drugs stolen during break-ins when compared with the same period five years earlier.
Pharmacies are the biggest target for thieves looking to steal pharmaceutical drugs, with opioid painkillers - codeine, oxycodone, hydromorphone and morphine - making up the top four stolen drugs.
Where an 8 milligram tablet of hydromorphone retails for about 35 cents at a pharmacy, it can fetch up to $25 on the streets. Pharmacies are now seen as high-value targets by criminals and world-class security must be implemented if pharmacies are to stop these thieves.
Regulations and security guidelines make securing your pharmacy even more critical, but where should you start?
Identify your risks
The first step of creating a security solutions for your pharmacy is to identify any potential risks that your business may have. Due to the availability of over-the-counter prescriptions drugs and the quantity of assets you have in stock, your pharmacy is at constant risk to both internal and external theft.
Employee theft can be a risk, with workers having access and opportunities to access a high quantity of drugs. Even those unloading the truck and delivering prescriptions should be properly vetted.
It's important your employees remain alert to potential internal scams within your pharmacy, including; filling fake prescriptions or phoned prescriptions; taking medication from the bottle and replacing them with similar look alike tablets; short filling prescriptions and taking the medication; as well as filling unauthorized early refills.
It's always recommended that you have a security expert identify your risks. An expert will be able to identify weaknesses of your business and your premise and come up with unique and specialized solutions that are individually created for your company.
Security solutions
There are numerous solutions your pharmacy can take to secure your assets, but it's essential that you move away from conventional CCTV security systems which our now outdated and unable to secure your business.
Here are just a few ways in which you can modernize your security solution:
Verified surveillance - Verified video and audio surveillance is a unique security solution that can be specifically tailored for your pharmacy. Once an alarm is triggered, security expert operators listen-in or look in to determine whether a break-in is in progress. If it is a break-in, the operator will verify the alarm and immediately dispatch police and relay real-time information.
Managed access control - Managed access control systems allow you to track movement throughout your pharmacy and restrict access to sensitive areas. You can control levels of authorization by using electronic locks, badges or cards, and readers. This will allow you to lock-up addictive narcotics and restrict access to trusted employees - creating an extra barrier between criminals and prescription drugs.
How can Sonitrol Western Canada help?
Sonitrol Western Canada has special pharmaceutical and healthcare security solutions for the many types of facilities that exist, including places of high public traffic and inventories of drugs that are at constant risk of internal and external theft and burglary.
Sonitrol Western Canada can create unique security solutions for hospitals, clinics and doctor offices; pharmaceutical manufacturing and distribution facilities; drug stores and pharmacies; as well as legal medical marijuana farms.
Here's why our security solutions are the best in the business for healthcare and pharmaceutical facilities:
Our Sonitrol Healthcare and Pharmaceutical security solution, doesn't just record break-ins and theft, we also immediately alert the police and they will respond to catch the intruders.
Our unique SonaVision verified video solution, monitors the perimeter and interior of the healthcare and pharmaceutical facility and is activated by highly sensitive motion and heat controls to detect thieves and vandals.
Our verified healthcare and pharmaceutical security solution is better than having expensive guards, who can sleep through the night or even leave the site, so we have developed programmable video guard tours.
We can give video access for your own supervision (WCB compliant), so you can record shipments and deliveries and watch job progress and day-to-day work.
Don't be part of the problem by buying a cheap conventional alarm, if you own a pharmacy protect it properly with Sonitrol Western Canada's unique security solution.
Want to learn more about how we can transform your security? Contact us today.