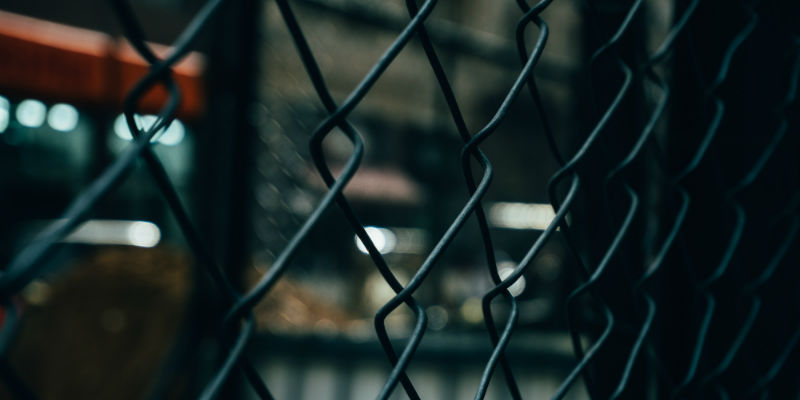 Do you own a fenced compound? Then you'll know just how hard it can be to protect a compound from the threat of criminals. That's because fenced compounds often contain valuable stock, equipment, building materials and vehicles, making them an attractive proposition to criminals.
It's likely that by now you'll have realized that the combination of a fence, conventional CCTV and a security guard simple isn't enough from either deterring or preventing criminals from entering your compound.
In fact, fenced compounds are the victim of break-ins on a regular basis. Criminals only need to hop or cut the fence, make it past the security guard and take off with your goods. Unfortunately, traditional CCTV doesn't prevent crime, and criminals are able to make it off your premises before the police arrive.
Why does conventional CCTV security fail to protect your fenced compound?
Fenced compounds are large areas that hold a wide variety of expensive assets. That means they are more difficult to secure than the majority of other businesses. Traditional CCTV security simply will not protect your fenced compound from criminal activity.
Whether a criminal is planning on stealing your assets or vandalizing your premises, conventional CCTV will only serve to record the criminals in action - not stop them. CCTV is not monitored 24/7 and it's not verified, meaning it's not an effective way to stop criminals in action.
Due to their incredibly high false alarm rates, police also take an average of around 45 minutes to respond to traditional CCTV alarms. By the time the police get to your compound, the criminals will have already left after damaging or taking your assets.
Conventional CCTV is simply a record of the theft, not a way of preventing crime at your compound.
What is verified security?
This is where verified alarm security comes in. Verified alarms use unique, state-of-the-art technology to detect intrusions and then verify them through a 24/7 monitoring centre that then notifies your local police department.
Due to its verification capabilities, verified alarms have a significantly lower false alarm rate and are trusted by police forces across Western Canada. That's why, compared to the 45 minutes of conventional CCTV, police have an average dispatch time of just 3-4 minutes for verified alarms.
What does this mean for your fenced compound? You'll be able to completely protect your business from criminals by both deterring them and capturing them in the act before they can make off with any of your valuable assets.
How can Sonitrol Western Canada help?
Sonitrol Western Canada has been protecting fenced compounds for more than 50 years with our industry expertise, innovative technology, proven results and our unique Commitment to Service guarantee.
Through our ability to specifically tailor our security solutions to meet the unique needs of fenced compounds, we implement security solutions that do not just record breachers, break-ins and theft, we also immediately alert the police and they respond quickly to catch the intruders!
In fact, Sonitrol has helped with more than 175,000 apprehensions across North America.
Our unique SonaVision Fenced Compound Security Solution with verified video, will monitor both the perimeter and interior of your fenced compound. It uses highly sensitive motion and heat detectors to catch thieves and vandals - ensuring your compound is completely secure from criminals.
Want to learn more about how our unique verified security solution will protect your fenced compound? Contact our team of experts today for more information.