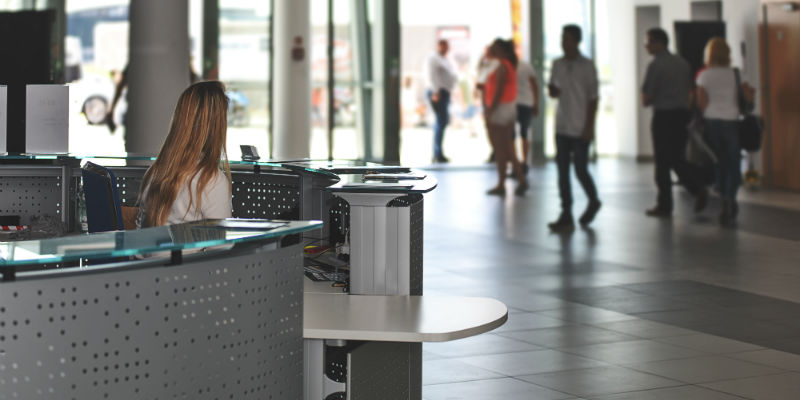 Of all the buildings in Canada that we would think are least susceptible to crime, government-owned properties are probably top of mind.
But the fact is, government-owned buildings are designed for a number of purposes and many offer services that are readily available to the public - such as town halls, community centres, courthouses, landmarks and libraries.
As a result, these buildings are easily accessible by the general public and can be highly susceptible to criminal activity including theft, vandalism, arson and break and enters.
To help prevent costly damage to government-funded public properties, municipal, provincial and federal governments must ensure that these locations are monitored both inside and out with a proper verified security solution.
This will ensure that these buildings can remain safe places for the public to meet and enjoy the many services they offer. Here are three ways to improve your government-owned building security:
1. Secure entrances, equipment and data
While government buildings such as libraries and community centres are open to the public during regular operating hours and therefore can't be secured 24/7, it is important to have effective systems in place to protect your building outside of operating hours and to secure valuable data, equipment and machines when not in use - regardless of the time of day.
One of the best ways to do this is through controlled access systems, also known as keyless entry, which only allows approved individuals into the building.
Through the use of electronic locks, access cards, badges, fobs and top of the line readers, access control allows you to track and restrict who goes where and when, and gives you more oversight into your facility's activity while saving you money and time.
Access can also be easily updated, allowing you to temporarily allow vendors on-site and quickly shut down access to disgruntled employees or visitors.
2. Install panic buttons
In the case of an emergency during operating hours or any time staff members are working late, panic buttons will allow your team to instantly alert a security monitoring company to help protect your team from harm.
Panic buttons should be strategically placed throughout your organization in hidden places that are easily reached by your employees.
While the best places vary from one business to another, they are generally most effective in areas that are considered the front lines of your business - such as customer service or reception.
3. Upgrade your surveillance system
Many organizations across Canada, government-owned and otherwise, use conventional CCTV cameras. While some of these cameras are monitored by on-site security, most of these systems don't have professional oversight and are simply used to record what is happening.
Verified alarms, on the other hand, use remote security monitoring to stop criminals from getting away with damaging crimes.
Once an alarm is activated via audio detection or heat/motion sensors, a live stream is broadcast to a remote monitoring station where a security professional is then able to either verify that the alarm is indeed an intrusion or if it's a false alarm.
If the alarm is false, security professionals will not call the police. If it is more serious than that, the security professional will verify the intrusion and notify both the police and the manager of your building immediately.
The security professional will then provide real-time information to the police, minimizing response times and increasing the rate of apprehension to better protect your employees and property.
For more information on how Sonitrol Western Canada can help protect public buildings from crime, contact us today.