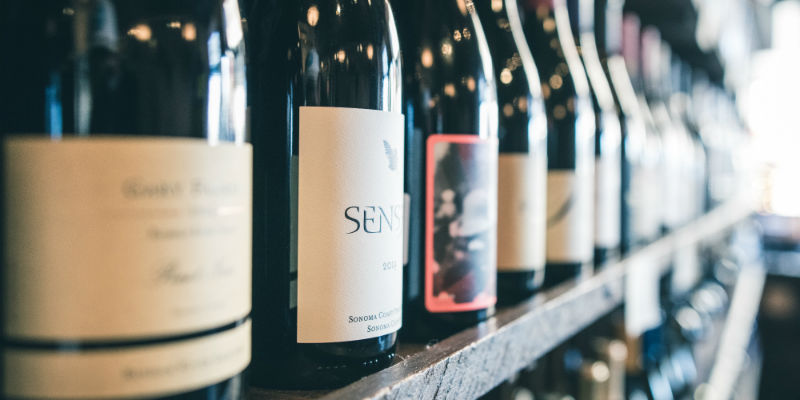 A proper security solution is essential for any business across Western Canada, but perhaps none more so than liquor stores based in Alberta. That's because over the past year there has been a huge spike in alcohol theft across the province.
The AGLC - the Government of Alberta's Crown commercial enterprise and agency that oversees the liquor industry in the province - has released a statement warning liquor licensees of an increase in "brazen" liquor thefts in Alberta.
The statement reads: "This bulletin is to advise liquor store licensees of an increase in blatant and unconcealed liquor thefts from stores in Calgary and Edmonton. These thefts have been linked to low-level organized crime groups."
It states that Class D liquor store licensees have reported an increase of individuals or groups of individuals entering premises with large bags, filling them with product and leaving without paying. Instances of store staff attempting to interfere have resulted in threats and in some extreme cases, assault and injury.
In fact, official figures show that police in Edmonton have responded to more than 9,500 thefts from liquor stores in 2019, an average of 26 per day. That was triple the 3,273 liquor store thefts seen in 2018.
So, what can liquor store licensees do to secure their business from brazen shoplifting? Sonitrol Western Canada has listed some tips here:
Develop security procedures and train your staff
If shoplifting happens during store hours, it's important that your staff members know how to react. This will not only save your business from the costs associated with crime, but will also protect your employees from landing in potentially very dangerous situations.
You can do this by developing security procedures that give your employees a guideline of how to act in the event of a crime. Meanwhile, staff training will help to improve your businesses crime prevention methods and help employees to understand the warning signs of crime and how to respond.
Ensure staff use wireless holdup buttons
During brazen shoplifting, it's important that employees and customers do not try and stop the theft in progress. This will only result in them putting themselves at risk of injury and being physically harmed.
Instead, make sure your business has wireless holdup buttons in place. Once pressed, Sonitrol Western Canada will receive audio and video of the shoplifting as it is in progress, and can relay this information to the responding police in real-time. This prevents employees and customers from taking action.
Prioritize the landscaping around your store
Did you know that the landscaping around your liquor store can either deter thieves away from your business or make it an enticing prospect? That's because thieves know the more objects to hide behind, the less chance that they will get caught.
If you are to have landscaping around your liquor store, then make sure you have low-growing shrubs or deciduous trees with a high canopy that rise high above your windows. All foliage should be kept trimmed back to ensure you have good surveillance of your premises.
Install a verified security solution
Outdated use of traditional CCTV systems is one of the most common reasons why liquor stores, and all businesses in general, have poor security. To truly deter and catch thieves, your liquor store should invest in a verified security system.
That's because conventional CCTV systems merely record crimes as they take place. This recording may help police find the criminal after they have shoplifted at your store, but the damage to your business has already been done.
A verified security solution, on the other hand, is monitored by a security expert in a central monitoring station. Once this security professional verifies the threat to police, first responders are able to catch the criminal in the act. This means the damage done to your business is kept to a minimum, and future criminals are deterred from even considering your liquor store as a potential target.
Want more information about how to protect your liquor store from crime with the help of a verified security solution? Contact Sonitrol Western Canada today. Our team of security experts would love to answer any question you have.