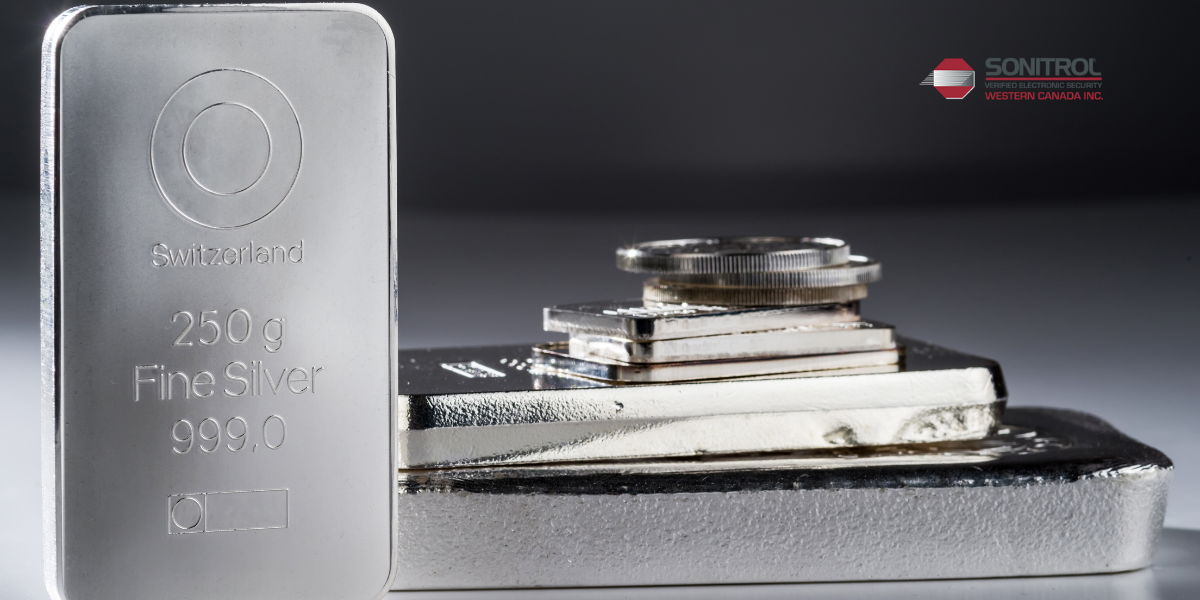 Have you been following the news about the silver market? Earlier in February the CEO of SD Bullion said in a Bloomberg interview...
"Pretty much physical silver is almost all gone in terms of live inventory," Tyler Wall, president and chief executive officer at SD Bullion, said in a Bloomberg TV interview. "Currently we're seeing the premium — the price you pay over spot to get actual physical silver in your hands — is skyrocketing. Most stuff on our website's at least 30% over spot and we can't source it for much less than that right now from our wholesalers."
With an anticipated jump in silver demand, investors are cleaning out inventory of physical stores of silver and other precious metals like platinum. This has led more and more people to visit their local coin shop and pick up silver coins and bars if available.
If you have a small retail business trading in coins, bullion and bars, you might not be prepared for the increase in foot traffic and buyers. While your security system might have given you a level of confidence in the past - you might be thinking twice about how you are protected in this hot market.
On Feb 8, RCMP Prince George reported that several businesses were broken into along the 200-block Victoria Street. "The building manager stated several units at this location were reporting items stolen, including $10,000 in vintage coins, some high-end rookie hockey cards, multiple laptops, an iPad and several hundred dollars in old currency."
So what can you do? Off the shelf CCTV cameras with personal notifications are not enough. If you are in a deep sleep and don't hear the 'ping' you'll get a shock in the morning when you find the damage and loss of stock. The camera may not have the right coverage in your store and not even send you an alarm until it's too late.
Your inventory is highly valuable, and highly desirable to thieves because it's such a sought after asset and easy to convert to cash. In a market where your stock keeps increasing in value, you really need to take security very seriously and install a professional security system.
Sonitrol has been protecting luxury and high-end retail stores for decades and we know how to design a robust and reliable system with all the conveniences you need. Want to check up on your store's video surveillance? Sonavision allows that on any mobile device.
SonaVision verified push video technology is the best way to protect your coin shop
The transmission and review of the push video is achieved in only seconds and once the criminal activity is verified by our operators, a police dispatch immediately follows - and the police demand verification! Conventional monitored video takes many minutes to view recorded video and many minutes can transpire before any action is taken.
SonaVision can be configured in many different ways to suit your facility and business - wired or wireless, so communication is by phone line, internet connection or mobile cellular.
SonaVision can also be powered by wired hydro or battery for remote locations.
We offer a SonaVision MySonitrol remote dial-in service to view live video for supervision of staff and all after-hours activity.
The big difference with a Sonitrol security system is that both audio and video alarms are fully monitored 24x7 by trained security specialists at our central control station. Our security experts watch, listen, and report immediately any unauthorized or suspicious activity. We contact enforcement agencies and provide live audio or visual feeds to the police. And the police respond quickly to our calls because we have the best reputation in the business for assisting with criminal captures!
The best way to upgrade your current security and get great advice is to contact us for a call. We'll go over your requirements, understand your facility and security vulnerabilities and recommend a system that fits your budget.