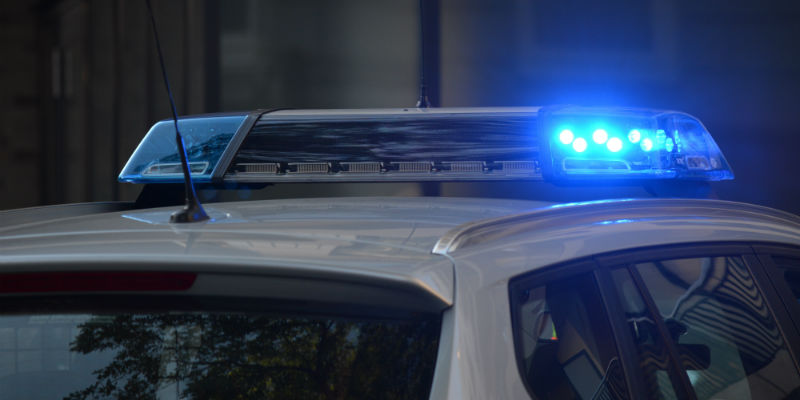 Since 1977 Sonitrol has assisted with the capture of over 175,000 criminals. This success is a result of our verified surveillance technology, which catches criminals in the act, as well as our strong relationships with authorities across North America.
Unlike other security solutions available on the market, Sonitrol verifies the source of an alarm at the outset, enabling us to keep false alarms to an absolute minimum. In fact, we have less than a 3 per cent false alarm record, while conventional alarms have a 98 per cent false alarm rate or higher.
It is because of these low false alarm rates, and our professionalism, that police take our calls seriously - they know our alarms are real.
What do police forces say about Sonitrol?
"As the London Police Alarm Control Coordinator I have had the opportunity to work with many international and privately owned and operated alarm businesses, however, I have never dealt with a more professional and reliable company than Sonitrol.
London police dispatchers and officers are convinced that Sonitrol is the most reliable system on the market today. Apprehensions at break and enters to businesses protected by Sonitrol can only be attributed to your new age technology. The London Police have experienced more success with Sonitrol than all other alarm companies combined.
Thank you for your contribution to the safety of our wonderful city." - Constable Clare Shantz, London Police Alarm Coordinator
In fact, authorities are so confident in our security technology that the average response time for Sonitrol activated alarms is 3.5 seconds, compared to response times for non-verified alarms which can be upward of 45 minutes.
This is because Sonitrol systems are regarded by law enforcement as witnessed events. Our central monitoring station operators observe the crime in progress and then provide police with verified, real-time information, even as they are en route to the scene.
In situations where every moment counts, fast response times and informed officers mean there is a greater chance that the criminal will be apprehended, with minimal damage to your business and property, if any.
How does this compare to other security systems?
In comparison, other security systems, such as digital recorders and traditional CCTVs, detect an intrusion after the criminal is already inside your premises, if at all. If they do use employee operators, these operators may be managing as many as 15,000 systems simultaneously and depend on a bulb to light up and indicate a problem at your facility.
Once the red light turns on, they will call your business to see if anyone will answer the phone. When nobody answers (because chances are a criminal won't answer your phone during), they will call you at an alternate number to ask what you think they should do next.
At this point, you must decide if you want to drive down to your business to verify whether there is a crime in progress or risk a false alarm.
In some cases, if you call the police without verifying the alarm, there is a strong likelihood that they will not respond, as a result of increased policies regarding unverified alarms being implemented across Canada. All of which puts you and your business at greater risk.
When you combine all of these attributes – low false alarm rate, verified surveillance, continued communication throughout the apprehension process, and professional operators – and compare them against other systems on the market today, it's no wonder Sonitrol Western Canada has excellent community relations with law enforcement and police departments across our region.
To start benefiting from the protection of our security solutions and relationships with law enforcement can provide, contact us today.