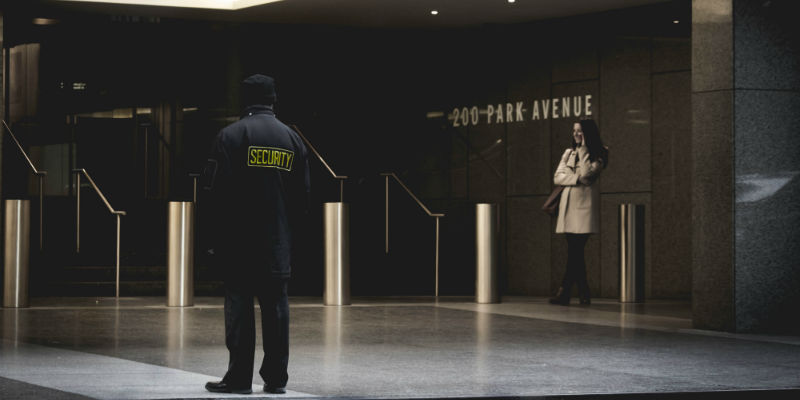 One of the most common questions we receive here at Sonitrol Western Canada is, "I'm looking for an electronic security system for my business, should I go with a CCTV system?"
The simple answer is no.
However, the longer answer really depends on what you want to achieve from your security solution. CCTV systems are fine if you want to supervise staff, view activity on your company's premises, make sure your staff are working, or if you need to record that the right products were shipped/received without damage.
In other words, CCTV surveillance systems can be a good operational management and recording tool.
As a security solution, however, CCTV technology is simply not up to the task. CCTV systems are often mis-sold to businesses looking for a security solution as a way to protect their assets from internal and external crimes.
The truth is that CCTV is ineffective, and straight-up useless, in providing real security protection and stopping crimes in progress. Here are five reasons why your company shouldn't invest in CCTV as its only security solution:
1 - CCTV doesn't stop the crime, they only record activity
Unless you've got someone watching the camera in the middle of the night, the video recording on your CCTV is not going to do anything to stop a crime from happening.
Your assets could get stolen and your property could get damaged, yet you won't know about it until someone turns up at the building in the morning. At that point, you'll be able to watch the video replay, but not do anything to stop it.
If your security system doesn't stop the crime, then you're not protecting your property, or your business, at all.
2 - CCTV camera video doesn't help capture thieves
So you have video footage of your desk being rifled through - guess what? The guy's wearing a ski-mask! Robbery is a planned crime and thieves prefer to conceal their identity.
That's why it's the priority of the police to respond to crimes in progress. Police have a much higher chance of catching a criminal by getting to the scene while the criminal is still there.
Unfortunately, much lower down the priority list is the need to investigate crimes that have occurred 10 hours ago by a person wearing a mask.
3 - CCTV isn't customized for your company's unique needs
The vast majority of conventional CCTV sales reps are only trained in selling their company's security products, and not in evaluating your organization's unique security needs. Most CCTV systems are not designed for the building that they are installed in.
To truly protect your business from crime, you need a security solution that is designed specifically to protect your unique premises. A security expert should come into your business and evaluate exactly where each piece of technology should be placed.
4 - CCTV doesn't deter criminal activity from your location
Thieves are not put off by CCTV cameras, they have developed years of experience in how to get around them. They know it's unlikely that anybody is watching the recording, and that they simply need to wear a disguise to get away with the crime.
They do, however, know about Sonitrol's Verified Security Solutions and how we stop criminal activity while it is in progress. Due to the fact that we have apprehended 175,000 criminals since 1977, criminals know our name and stay away from companies that display our technology.
5 - Verified video is simply better!
Instead of a conventional CCTV system, what you really need is a camera surveillance system that gives you all the operational management and recording benefits of a regular CCTV surveillance system, but adds one crucial feature - verification of criminal activity.
The Sonitrol SonaVision verified security solution allows you to view, in real-time, activity at your company's property by sending a live video feed to Sonitrol Western Canada's central monitoring station.
When a burglar attempts to gain entry into your site, in any way, various audio and video alarms are tripped. This signal is sent instantly to one of our Sonitrol security specialists, who verify what is being seen or heard, as real criminal activity.
If our central monitoring station confirms criminal activity, we immediately report a crime in progress to the police. We've worked closely with dozens of police departments across Western Canada for many years, so they all know Sonitrol very well. That means they respond to our verified alarms instantly!
Do you want more information about Sonitrol Western Canada's innovative verified alarms, and why they are significantly better for the security of your business? Get in touch with our team of security experts today. We would love to answer any questions you have.