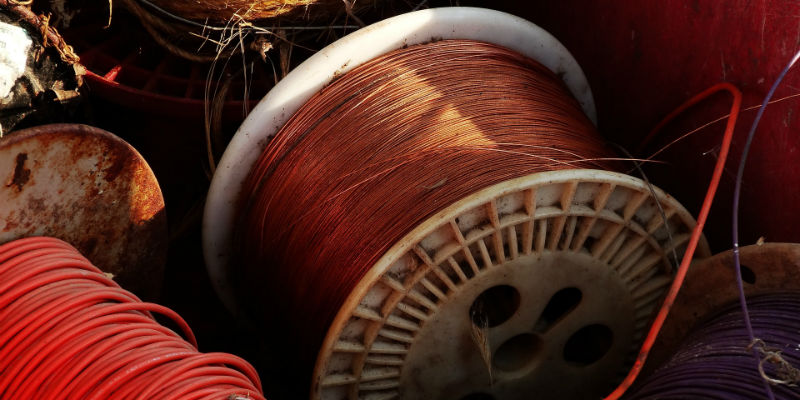 Criminals are constantly adapting. Thieves are always coming up with new ways to commit crimes and finding new items to steal to make money. Organizations in Western Canada, which do not have a proper security solution in place, are particularly vulnerable to copper theft.
Metal thieves are opportunistic, and even though copper is currently at a five-month slump in price, criminals can still make significant amounts of money from stolen copper - whether it be copper pipes, copper wire or any other components made out of copper.
Scrap yards, compounds, warehouses, construction sites and even office buildings are all vulnerable targets for these thieves.
How can you prevent copper theft at your business?
While copper theft may seem relatively petty at first glance, it can actually cost your business huge sums of money. Not only will you have to replace any copper lost, but the act of ripping cables out of buildings can result in huge damage payments for your company.
To ensure you aren't losing huge sums of money to the growing problem of copper theft, it's important that you implement strategies that minimize your risk of copper theft - or at least ensure you catch the culprit so that it can't happen again.
The best way to secure your copper and other metals is at the source. Here are a few things to consider to increase your security and decrease your risk of material theft:
Keep your landscaping minimal to limit hiding places for criminals on your property.
Secure all access points to your building, doors, windows, roof access.
Increase exterior lighting.
Secure all metals and equipment in a locked compound or a well lit exterior area with at least a six-foot wire fence (local regulations vary) with locked gates.
Pull together an inventory list of all your bulk metal and equipment, to provide to your insurer and local authorities in the event of a theft.
Remove anything that could be climbed to access a roof, from materials, to trees to scaffolds.
Don't overstock to reduce potential theft.
Why it's essential your business implements a verified security solution
Want to know a better security method than all the above tips? A verified security solution.
The use of a verified alarm system, such as SonaVision, will help prevent thieves from stealing thousands of dollars worth of copper from your premises. In fact, these alarm systems are significantly more effective than traditional CCTV alarms.
Unlike CCTV which merely records a crime and lets a thief make off with your copper, Sonitrol Western Canada's verified alarm is monitored by a security professional in our central monitoring station. Once the crime is verified, police are notified immediately and sent real-time updates about the actions and location of the criminal.
Since police departments know they can capture criminals in the act with Sonitrol, the average police response time to Sonitrol verified alarms is just 3.5 minutes. That's why we have helped police apprend more than 175,000 criminals to date.
Are you looking for a security system that will protect your business from the effects of copper crime? Contact Sonitrol Western Canada's team of security experts today. We would be more than happy to answer any questions you have.