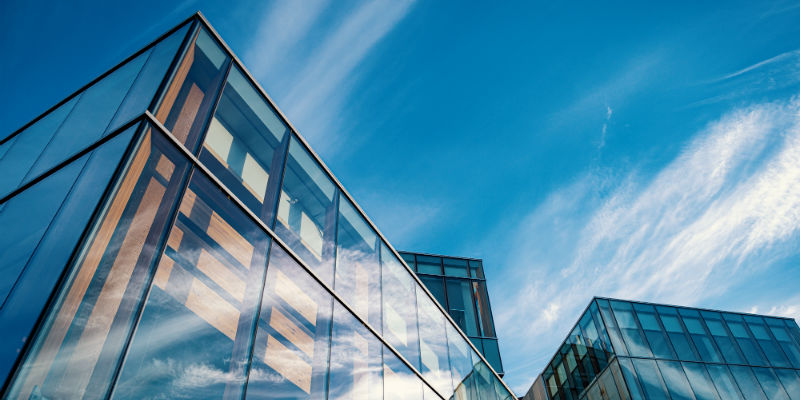 Government buildings in Western Canada face a number of threats from vandalism and theft too much more violent and devastating crimes. That's why it is critical to have effective safety measures in place.
The first thing you want to do is understand what potential threats there are to your specific government building. This will help you more effectively plan for, and create policies, which address any potential breaches in security.
Once you have done that, there are three main areas you will want to focus on.
1 - Securing the entrances
To deter criminals from entering your government building, it is important to secure any main entrances into the building - as well as areas that contain critical equipment, data and information.
One of the best ways to do this is through controlled access systems, also known as keyless entry, which only allows approved individuals into the building.
Through the use of electronic locks, access cards, badges, fobs and top of the line readers, access control allows you to track and restrict who goes where and when and gives you more oversight into your facility's activity while saving you money and time.
Access can also be easily updated, allowing you to temporarily allow vendors on-site and quickly shut down access to disgruntled employees or visitors.
2 - Installing panic buttons
While we hope that a criminal never makes it past the keyless entry into your building, it is a possibility. In the case of an emergency, panic buttons will allow your team to instantly alert the monitoring company to help protect your team from harm.
Panic buttons should be strategically placed throughout your organization in hidden places that are easily reached by your employees.
While the best places vary from one business to another, they are generally most effective in areas that are considered the front lines of your business - such as customer service or reception.
You may also want to install buttons in the back offices where managers might be able to see threats as well, or in the offices of key individuals.
3 - Updating your surveillance system
Many companies and agencies across Canada continue to use conventional CCTV cameras. While some of these cameras are monitored by on-site security, most of these systems don't have professional oversight and are simply used to record what is happening.
To make matters even worse, police are generally hesitant to dispatch officers to conventional alarms as they know most conventional alarms that go off are usually just false alarms.
That is why you need to consider updating the security system in your government facility.
Verified alarms, which use remote security monitoring, have changed the game and stopped criminals getting away with thousands of damaging crimes.
Once an alarm is activated via audio detection or heat/motion sensors, a live stream is broadcast to the remote monitoring station where a security professional is then able to either verify that the alarm is indeed an intrusion or if it's a false alarm.
Security professionals have complete control of the CCTV, with the ability to pan and zoom cameras in an out, switch to different cameras, and monitor the activity manually to know exactly what is happening.
If the alarm is false, security professionals will not call the police. If it is more serious than that, the security professional will verify the intrusion and notify both the police and the manager of your government building immediately.
The security professional will then provide real-time information to the police to increase the rate of apprehension and better protect your employees and property.
How Sonitrol Western Canada can help
Sonitrol Western Canada is proud to have served federal, provincial and municipal governments across Western Canada for more than 50 years, analyzing each of their specific needs and creating robust security plans for each individual location.
We implement innovative solutions and state-of-the-art technology that are not available from our competitors, all built around our proprietary verified audio and video detection process and backed by a team of installation, service and monitoring professionals.
Want more information on how you can properly secure your government building, request a free Government Security Audit today.