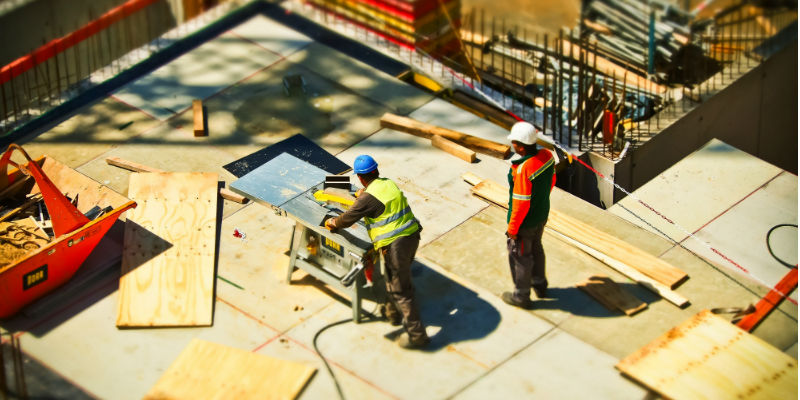 Across Canada, construction site crime is becoming a widespread problem for business owners, with $46 million in equipment being stolen every year and companies being subjected to an average of two thefts annually.
Often located in open areas or remote locations, construction sites create an opportunistic environment for criminals, especially those looking to steal easy-to-carry items, such as tools, appliances and valuable materials that are difficult for businesses and the authorities to trace once they have been removed.
But these aren't the only thing that thieves are after – heavy machinery, vehicles, fuel and oil, are also stolen on a regular basis.
The best way to prevent these crimes, and the cost and time delays that ensue as a result, is to take the opportunity away from these criminals.
As a result, Sonitrol Western Canada has listed 15 precautionary measures that will help protect your construction site from theft and vandalism:
Fence the construction site.
Install controlled access at gates.
Require visitors to sign in.
Display "no trespassing" signage.
Install a video surveillance system.
Use verified alarms to catch criminals in the act.
Install motion activated lighting throughout the entire site.
Have security measures in place and ensure they are followed.
Put GPS systems in drivable equipment, i.e. heavy machines, vehicles.
Use locking oil and gas caps.
Don't leave vehicles unlocked when sitting for long periods of time or left unsupervised.
Disconnect vehicle and machinery batteries at the end of the day.
Make your tools and equipment identifiable by painting, or even engraving, codes on them.
Consider using radio frequency identification technology to identify your tools and equipment.
Maintain an up-to-date list of everything on your construction site – vehicles, equipment, tools, materials.
How Sonitrol Western Canada can Help
Sonitrol Western Canada is the leading provider of verified video surveillance and security monitoring services in Western Canada. Our unique verified audio and video business security solutions enable our operators to hear and see what is happening in your business before the criminals gain entry!
Using SonaVison, an enhanced, real-time, heat and motion video monitoring technology, creates an electronic perimeter around your construction site that allows us to see in the dark.
When the system is armed it will sense any heat and movement that happens around the construction compound. When movement is sensed - such as a person jumping the fence in the middle of the night - our control center operators can instantly see if it's something bad and dispatch the police immediately.
SonaVision is vastly superior to standard recorder-based video surveillance and static CCTV cameras that simply record video, because SonaVision detection is immediate. And, because Sonitrol is a verified alarm system, and a brand that authorities trust, police take our calls seriously. They will respond quickly and without question, averaging a response time of 3.5 minutes, gives criminals little time to damage your site or steal your property.
Want to learn more about our world-class security services? Contact our team of experts today.